In this article
Notification
On Royal Road, we have multiple notifications informing you of updates on the site, fictions, comment replies, forum replies, and more. It is possible to set what notifications you want to receive in what way using our notification settings.
Fiction updates are listed on the follow list for everyone, this is the main page for receiving updates about new chapters. More information about the follow list can be found here.
It is possible to set an email and/or push notification on a per-fiction basis as well from the follow list. To do this, click the bell icon associated with the fiction you want to manage.

From here it is possible to set the preferred notification options per fiction. Note that Push Notifications are only available to users that have an active premium subscription. Read more about premium here.
Notifications not directly related to fictions are found in the Notification Settings. Here the global settings for Comment Replies, Mentions, Private Messages, New Chapters, and Weekly Summary can be set.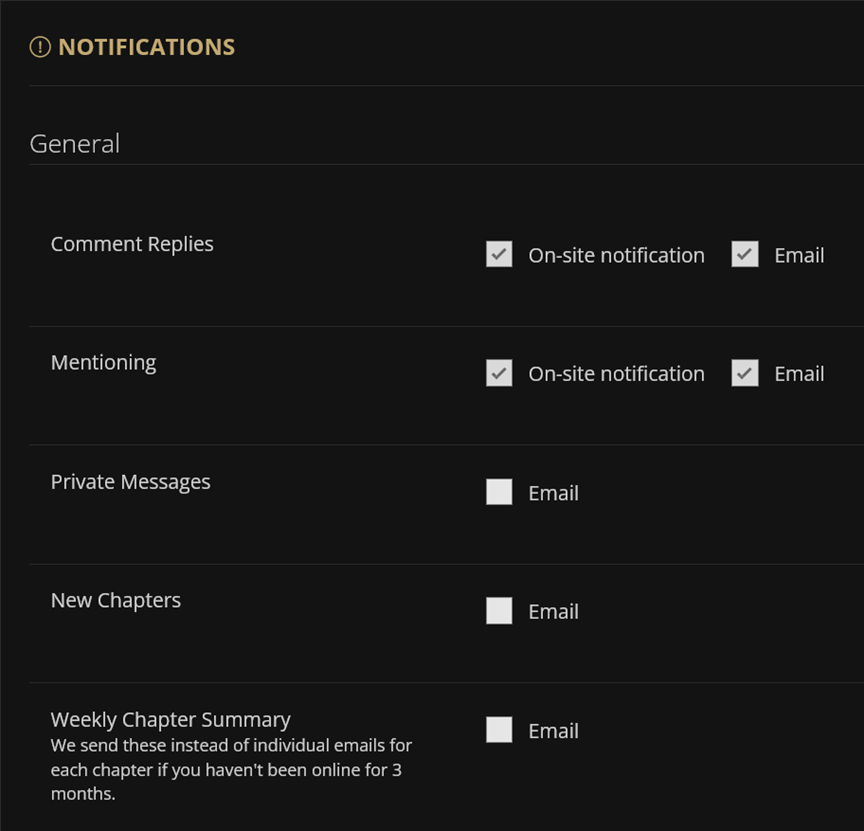 With these settings being global, they will overwrite individual settings. An example of this would be that when the New Chapter notification via email is unchecked in the Notification Settings you will stop receiving chapter updates via email, even if you have them enabled on a per-fiction basis.
Authors have their own set of notification settings found in the same place. These are for new comments on chapters and for new reviews.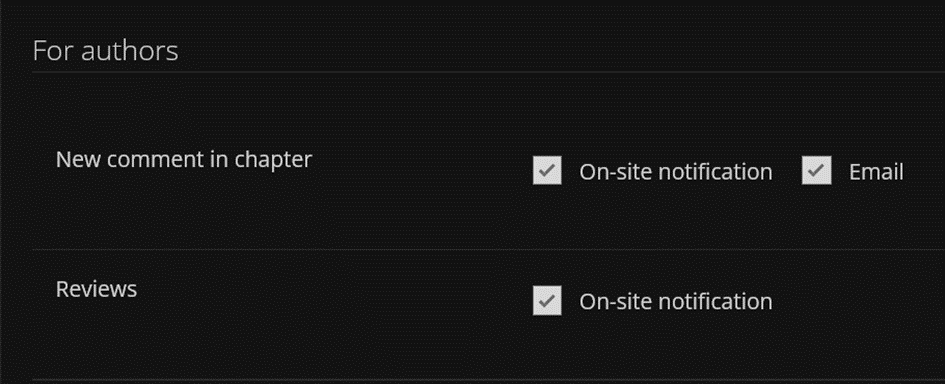 Be sure to submit or save your changes after changing anything on this page or the changes will not take effect.
If you missed or dismissed past on-site notifications or want to double-check what notifications you have received in the past, you can navigate to the Notification History page. Here all previously received notifications are listed.