In this article
Author Dashboard
You can find the author dashboard by clicking [Write] in the header or by selecting [Author Dashboard] after clicking your username in the top right corner of the site.
The main place for everything author-related on Royal Road is the Author Dashboard. There, you will find the management options for your fictions and a quick view of user interaction on your fiction, such as reviews and comments.

This section will describe what you will find on the first page that you open in the author dashboard.
The first thing you see when opening the Author Dashboard is a list of all your fictions and combined stats about your fictions.

The highest-ranking shown is the highest-ranking any of your fictions have. Total Chapters, Total Words, Reviews Received, and Unique Followers are across all of your fictions as well.
Underneath the list of fictions is the Global Review & Comments section. Here you will find the latest comments and reviews across all your fictions with the option to reply to comments without leaving the author dashboard.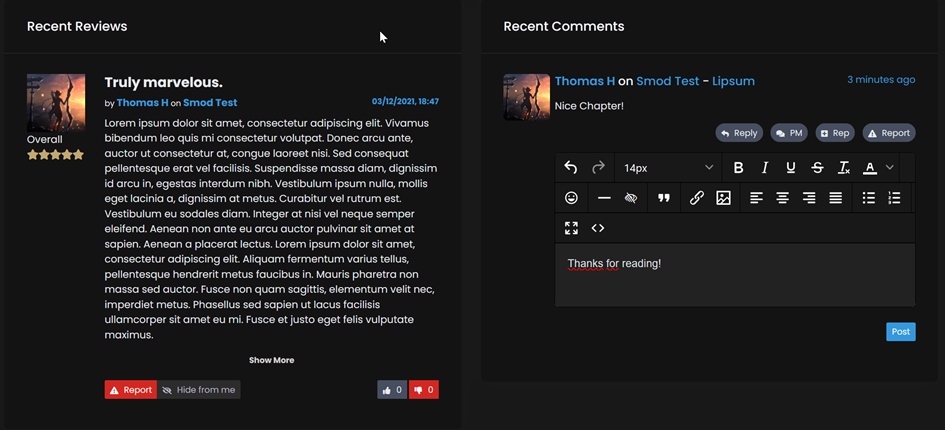 You can also find the following quick links in the left menu: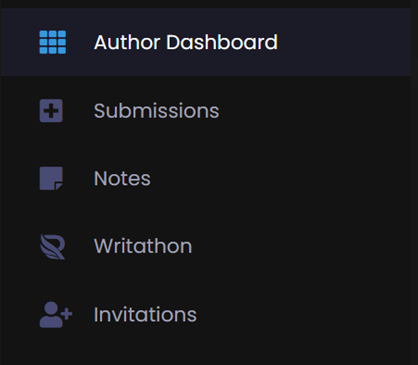 The next tab in the author dashboard is the Submissions tab. Here you will find all pending fictions you submitted.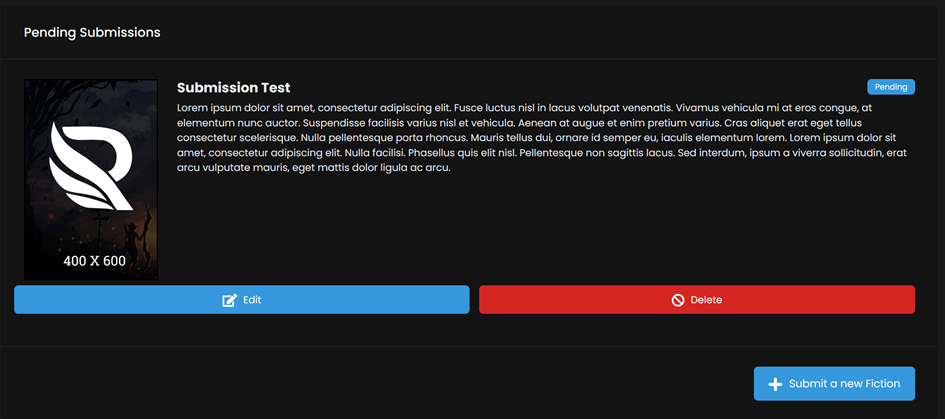 You have the option to edit and delete your submissions from this page as well.
For more about submitting your story, check this page here.
The notes section is a simple on-site notepad. Here you can keep small snippets of text that you might want to save for later. The maximum size of your notes is 500.000 characters.
The Writathon is an event that we run twice a year. Read more about it here
The Invitations tab is to list your pending collaboration invites. This is for incoming invites from another user, not the invites you sent out.

For information about sending out collaboration requests, please go to Collaborators.
If you don't want to see stats on your fiction page, we offer you the ability to hide all fiction rating stats either temporarily or permanently. This can be set from the Author Dashboard > (Left Menu) > Settings > Hide Rating Stats
Setting this to permanent is actually permanent. This can't be unlocked for you, not even via a support ticket. But, you can set it for shorter durations if you want.