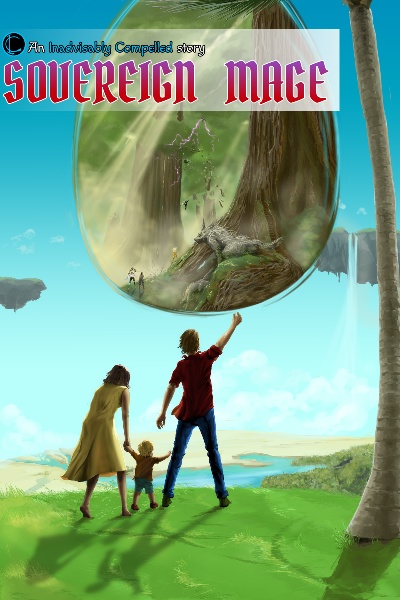 TL;DR: For a paranoid mage the MC spends a terrible amount of time getting himself into conflicts which are the exact opposite of paranoid.
(trying not to spoil to much but there may be soft spoils ahead)
There is a lot to complain about in regard to the story and how it is developing the MC. For most of the story he is on the run, which is compelling in the beginning but I guess can only take me so far. He reveils himself to "friendlies" without knowing their nature constantly. He also knows enemies are enemies with no hostile action being determined on his part. (Some are clear, while others are just very questionable close) Friendlies treat him a bit like a Mary Sue. They themselves have every reason to be extremely paranoid of him in many regards, yet treat him like he is the most friendly murder-hobo you can imagine. Very annoying for the readers. A lot of the drama develops from both the MC and the reader not knowing the rules of the world. Yet our MC knows whos what somehow with little to no interaction or knowledge before hand. Probably the author not realizing they need to explain/develop things a bit better. MC is spends most of his chapters figuring out his magic. Little time is spent trying to figure out what he is actually up against. So the readers are left constantly guessing what the heck is going on and when something happens what will happen next. It takes a good writer to pull mystery off well... Generally readers should be clued in a bit more even if the MC is not. (Thats called suspense folks!) Thus action usually comes from outside the MC's control or knowledge. The MC never choses to engage first rather the situation is often thrust upon him. Later chapters desend into a complete murder hobo diary; with character development progessing on how easily our mage kills things. Most of the story fails to develop a motive for our MC other than running, and repeatedly killing for morals. Not all of it seems justified well, none of it is self defense, and often reassures himself that it is to protect society. Eventhough self admittedly killing the few people he does will not stop the crazy amount of bloodshed in the world. If anything the killing only tangentally adds to the suffering the increased insecurity of his life. Needless to say the number of enemies he has created in the story is massive due to his complete disregard to any selfish survival instincts. Best I can figure his paranoidness extends only to his ability to teleport away and thus everything related to that. Alternate story titles for this should be "Portal Purge", "Telemancer", "Displace-me-gic" and "Who knew I could teleport among other deliquent things?" Nothing truely paranoid about it.
---