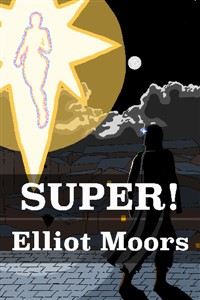 Style 4.5/5
Good, I like the flow of the story. Eliot's writing works to pull you right into the world and is easy to read. The only problem I found was a few awkward sentences. The author could use more descriptions at some places to show more. But this would just push it over the edge, by RRL standards the author shows more than most.
Example is the very first line, "Kiren wandered through a city on fire."
I felt that the author could really draw the reader in by describing shattered windows, flames licking at half burned houses. He could also use more here to describe the panic of the people in the streets. People in locked houses being burnt alive, screams of horror. Crows cawing above ready for when the slaughter was over.
These are just very very rough examples that I believe could help with emersion.
Story 5/5
Good, slow build up, but I like the direction that the story is going in. No spoilers but the hints at what the 'bad guy' will be, are promising!
Grammar 5/5
Good! Rarely did I find anything jarring that pushed me out of the story.
Character 4.5/5
From what I have read so far, the story is very character driven, which is a plus. Often on RRL, stories focus on a cool plot, and the characters become secondary. Not the case here I am happy to say. Both the leading characters are strong, and it is easy to understand their motivations. It helps to move the story along and makes you care what happens. I hope Kirin doesn't change to much though, I like how he is disillusioned with people in power.
The only problem I could see was maybe some inconsistency with Kirin at the start. He wasn't what I was hoping for, but this is more personal.
Overall 5/5
A great read that I strongly recommend to anyone who comes across this review.
---