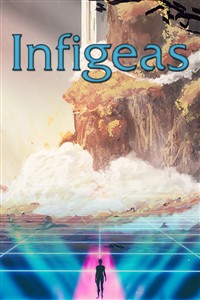 Style:
The style is indeed very great and the pace of the writing is steady. The author is merely over-descriptive with some scenarios.
Story:
It may seem like a cliche VR world like many others at the start. But somehow, the author makes his world have a unique touch to it. Be it with his mechanics, his down to earth and not unrealistic system or his way of making the world feel like a survival game like Hunger Games.
Grammar:
This is the second best aspect of the novel. Be it the author attainment in grammar or his overflowing vocabulary, they are of the deciding factors when describing fantastic scenarios or deep characters. This makes a great difference compared to most novels on royal road.
Characters:
The characters are the crown on this king. They are either fun, deep, emotional or even normal people. They give a very alive feeling, and later in the novel, the author shows many more of their depth, making them not you everyday isekai characters, but a fully made and well-thought-of person.
Overall:
There are few to no reasons for why not to read this novel besides not liking the genre. But it being bad is not one of them. I expect much more not only from the novel but also from the author.
---