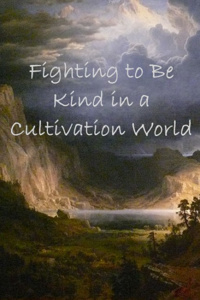 It is not unusual to see a character grab on to the idiot ball with both hands. This main character decided to be an overachiever and swallowed the idiot ball whole.
After 70 chapters, one would expect to see some kind of progress in character development. That has yet to occur.
---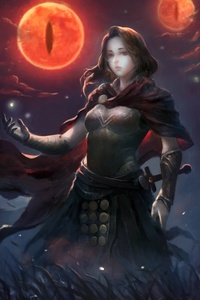 Beneath the Dragoneye Moons is a story that I really really want to like, but that I am finding harder and harder to do as it goes along. This is for one reason: the main character.
She frequently acts like a moron and seems incapable of learning from her previous mistakes. There seems to be little if any character growth; she demonstrates the same lack of wisdom as a late teenager as she does as a preteen. The author states that the MC has ADHD and feels/acts appropriate to the disorder; I believe that - it doesn't make the MC any more likeable. At least for me. She is socially inept on a scale that makes my own social difficulties look like a water drop in the ocean. Any one of these things wouldn't be a bother, but the combination of her character traits create at irritation level that far exceeds what the individual ones alone would. She reminds me of having a sharp stone in one's shoe; that sharp nagging pain that never goes away and gradually grinds away your resistance against it.
Other than that, the writing is excellent. There are few if any grammer/spelling errors, the magic/gamer system has some interesting unique elements, the setting feels well fleshed out with interesting characters. It is a story well worth reading... as long as you can get past the MC. I'm not sure if I can.
---