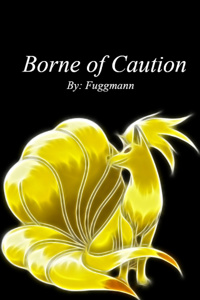 I want to preface this by saying I really do enjoy the story presented here. Lee is an interesting protagonist, and as another review says it, feels like a real person. How he approaches new situations seems realistic, and puts a nice twist on what I know about pokemon. The utilization of flavor text to flesh out pokemon abilities is also a nice touch. I also love the depth that the log chapters give to Lee.
This is where my very personal nitpick comes into play, and it is ENTIRELY on me. This is based on minor spoilers, so ima use the tag.
When the story is focused it's characters, I have a BLAST, but I personally lose a lot of my enjoyment in moments when fanfic characters are worried about continuity. For example, Lee has a lot of moments worrying about how events based on the anime are going to turn out given that he caught the Treeko that Ash was originally going to. Now from a story perspective, and given Lee's character and knowledge, this makes TOTAL sense, but I honestly wish the problem was just sidestepped by not including Ash in the story at all, but oh well. This kind of thing happens in most fanfics I end up reading, and its a turn off most of the time. Feel free to ignore me if this seems like a nonissue.
Now, the author is writing the story he wants to write, and so far it's a dang good one which more than makes up for any pet peeves of mine. I hope that he continues to continue with the passion he has already displayed for this piece, and I look forward to reading more!
Thanks for posting this story!
---