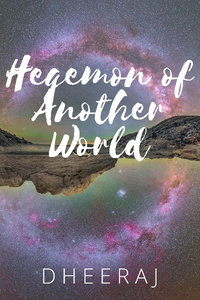 The author is setting up a large world. It's just starting, but the story is flowing nicely. Magic and modern knowledge is exciting concept. I am invested in how he will develop the story.
I am not sure about it, but the story could be focused on kingdom/faction building using magic and modern technology. The author is steadily introducing new characters and ideas. Hopefully, more on that soon.
The magic system is being introduced step by step in a natural fashion. Our protagonist has no idea about it and slowly learns about magic as the story advances.
One thing I noticed is the change of setting. The protagonist plans for his future based on his knowledge and rapid changes force him to abandon his plans, but he quickly adapts. Also, we do not have an arrogant/super genius who just knows everything.
The grammar is not perfect but has no major problems. Everything else is good. The character development could be better, but it is too early to judge.
It is the author's first attempt at writing, so I will update my review after a while.
Give it a chance if you like magic, kingdom building, modern knowledge, and obviously action.
---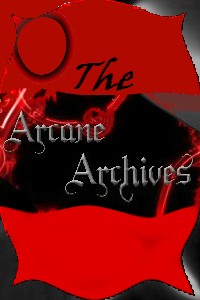 Charming, I thought. That was when I first started reading The Arcane Archives. But, Holy Shit! I didn't think it'll turn out to be one of the few original works I look forward to. As an author (ex-author) myself, I am jealous and happy and jealous again of the world of Arcane Archives I got to know. It's beautiful, it's magnificent, it's huge and it's original. Not many people, even published, known authors manage to create a new world without copying it from elsewhere.
Stepping aside from the genre of normality, The Arcane Archives presents its authenticity in every chapter. The author is a lil slow, but boy, he/she writes beautifully. It's filled with emotion, intensity and love. A great deal of effort is put on each and every chapter to make it presentable.
I won't comment on grammar, because he obviously isn't at publishable level yet. But, it is more than presentable.
Story has started to spread it's roots and branches and mystery has begun to hide behind the curtain. Powers are born, and people are introduced. Unique language is used. I've searched for it, it turned out to be Latin. Yes, this is not LOTR, so adjust with Latin. Still, I commend the author for the effort he put in to learn or research the language.
Pace is really good. Story is fast, a lil too fast maybe but still acceptable. Characters are unique, with emotion and a lil salt. That's how you give life to characters.
Finally, the conclusion --- Badass Story, Badass Characters, Badass powers, Badass World building, BEAUTIFUL execution = The Arcane Archives.
---