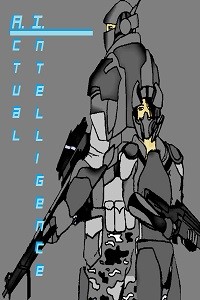 For me, this story has some real high points and a few lows.
The high points for me are simply the two main characters, Ari and Blain. Especially when they are struggling with the tension of Blain being both her dead ex-husband, but also being his own unique self. Seeing this tension from different angles and exploring it more would keep me coming back for more.
The low points are just some easy to fix grammatical errors and a not believable enough plot. I struggled with their transition to Zion and understanding what the state of the world is. Why do they accept Zion so easily? I got the impression they were loners that would resent Zion, especially with the whole attempted drugging thing. Why are they shooting things and fighting before they get to Zion? What's their motivation/mandate?
On the whole, I enjoyed reading this story and am interested to see where Ari and Blain's adventures take them.
---