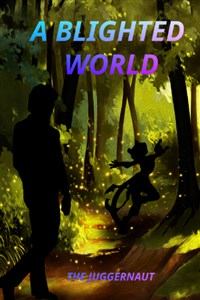 Inside the rather stale Isekai-genre, this novel tried to tread ground aside the standard. Without a truck or system, but with a colorful and interesting world full of fantasy-weirdness. Every chapters highlights a new idea, a fresh turn on an existing trope or just a fascinating detail. With a literary standard above your "typical webnovel", the author creates the fertile soil for his story.
One that might put off some readers with long paragraphs of world-building, bore others with the slow pacing or lose the reader's interest between the MC's mundane actions. But to others this will be a compelling tale filled with rich scenes, fascinating lore and a love for details.
This story is by no means flawless. Some character actions feel inauthentic or forced, relationships can feel rushed inside the slow scenes and some paragraphs are oh so easy to skip. But behind those minor flaws, lies the potential for a great story. One where the author gives you enough time to explore the world and its characters. A tale full of beautiful words where the end of a chapter makes you forgive the small problems and leaves you craving for more.
To me - this is a good novel with the potential to be great. 4* + 0.5 for potential!
To you? Just read it to find out!
---