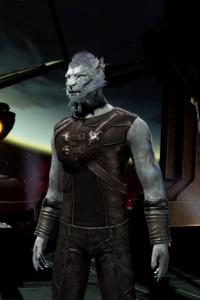 I love most things Star Trek. And this story has a lot of potential.
I would like to see more of the characters fleshed out and a bit more backstory. And early on, it might be necessary to discuss alliances. The audience needs to know who is friend and who is foe. A little early exposition is sometimes necessary.
(Reminiscent of the: "Last time on Star Trek Insert Show Name" intros on many episodes.)
But otherwise...Seems like this short story is off to a nice start.
---
I like the usage of space terminology and hope that you will expand greatly on the wonderful universe of sci-fi at your fingertips.
You say this is your first venture into fiction, so have fun. This is your universe and aside from evident laws of physics....And proven historical facts...you can do pretty much anything.
I would say you are already off to a decent start. There...I said it.
"Nice job."
---