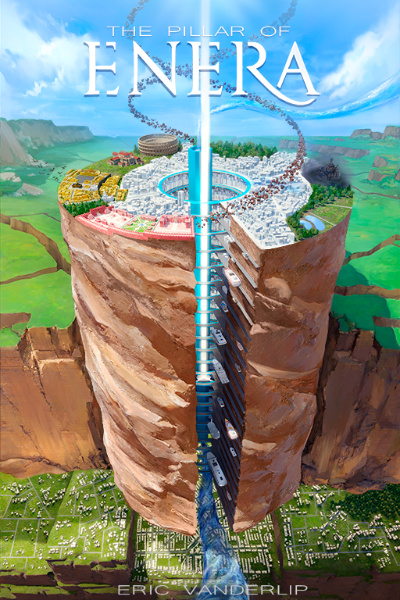 The Pillar of Enera is a fantastic fantasy novel that continues to blow my mind. We follow Simon and a group of children that begin to explore Enera, which has been affected by the 'Fracturing', an event that resulted in the continents being lifted up into the air(which is pretty sick!).

Style: The worldbuilding and exposition are almost perfect to a T. I had no problems reading and enjoying the lore the author has laid out. Although Simon's dialogue format with italics did create confusion on whether it was his thoughts, it was overall enjoyable. The mix of thoughts and narration blended well to know what the characters were thinking in the chapters. Dialogue flows like water and helped play a part in worldbuilding and characterization.

Story: The world is so massive that I'm sure that all the lore can be compiled in a fandom or wiki page. The author has clearly put in a lot of effort in detail, and interesting gripping lore that makes me want to read more. The state of affairs of Enera are exciting and makes me curious how everything is playing out in the world.

Grammar: I did not notice anything that deterred my enjoyment of the story.

Characters: All of the characters are fleshed out and have unique personalities, and the character dynamics are really well done. Each character has their own thoughts and opinions, which makes each character easier to be attached to. Immense characterization is present every chapter I've read so far.

The Pillar of Enera is something I'd think out of the His Dark Materials Trilogy by Philipp Pullman or even better than it. For anyone into massive worldbuilding and life-like characters, this one is it!

(HEAVENLY DAO. HEAVENLY DAO. HEAVENLY DAO.)
---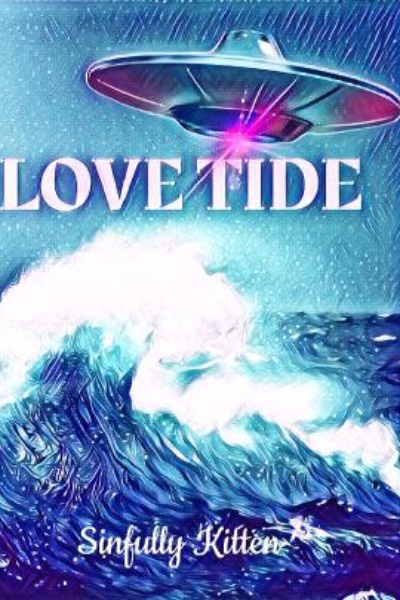 I think I've seen it all. Water aliens.
There are a bit of minor issues I had with this story, but I hold it in high regards since the premise is something I've never seen before.
It jumps us right into the norm and breaks that with the arrival of these creatures. Nice turn of events to start off with and makes the readers want to learn more about the aliens. Not only that, they learn the aliens get stronger with WATER. How peculiar. I think the idea of water aliens is unique and can attract people's interest. Some clichés here and there but it did not impede my reading of the story.

Style:
It is written in present tense and first person perspective. I applaud the author for using present tense, since I seldom one written only in present. The writing here is what I would see on any other web serial: succint and to the point. Although I think the author needs to improve on showing since a lot of information and action sequences are told to the reader.

Grammar:
Grammar is consistent. While there are a few errors in spelling and other punctuation, it did not impede my reading in the story. I believe they can be fixed with a proofread or an autocorrecting system.

Character:
The MC and her sister show a bit of thought-out characterization. The MC's sister is overprotective, and the MC detests the fact. I enjoyed these sibling interactions, but the dialogue between them and other characters in the hospital felt a bit unrealistic.

Overall, since this story only has a few chapters out I think the author has a lot to improve on, and has a lot of potential. The story is unique which can help build readership. It seems the author is enthusiastic to improve so this story will surely be a good one.
---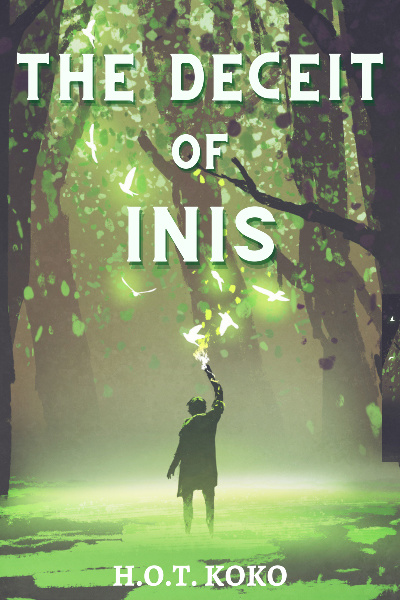 Okay, this is my first time reading a LitRPG and reviewing a story, so granted I may not know anything about the system. The characters feel really alive and have personality, and it was something that really stood out. Ardler's character handling is *chef's kiss*. Also the mystery surrounding the world gave more motivation to keep reading along. Although one thing I noticed was the abuse of the word 'said'. Besides that, everything else is pretty great!
---