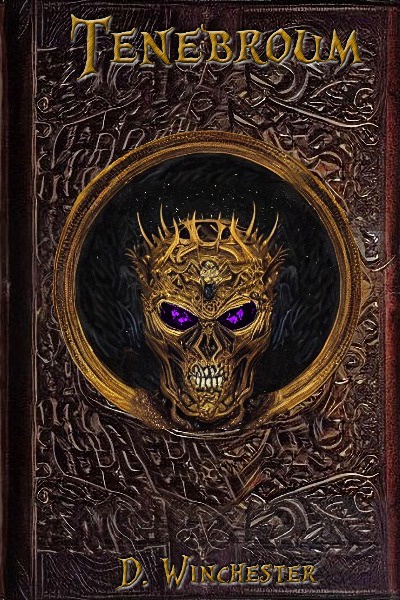 I am not as well versed as others on the dungeon core genre on this site, but, from what I have seen, this should certainly be considered one of its best. It is dripping with atmosphere as a true evil is born from a single act of treachery that leads to the descent of darkness across the land.
For those reading this review in October, would recommend in particular. It is a perfect read for a dark and stormy night or good old Hallow's Eve.
Style:
Style is fantastic, the author knows the tone to set to give this tale a dark and creeping horror vibe throughout. If you are looking for something fun to read on a dark night, this is a good choice for those looking for something different than normal horror.
As a writer myself, the only thing I would say is the story needs a bit more sentence variety. There are a lot of longer sentences that could be broken up into smaller, bitier chunks. I also saw a lot of similar structure in the sentences, with several spots in the story where several sentences in a row start with the same word. Is this necessarily a problem? No, but considering how close to perfection the style is, I felt it was enough to dock half a star.
Story:
Narratively speaking, it is a descent into madness from a singular treachery. One could say, in the grand scheme, it is a fun morality tale on why you shouldn't betray an associate in a random bog.
This is, bar none, the strongest element of this work. The story begins small, but each chapter raises the stakes and threat of the wraith. Every step of the way, it is clear that nothing will truly stop its progress or further descent into villainy, and that we are witness to a kind of tragedy for that all that succumb to it. All the chapters had me hooked from start to finish to see where things would go next or how else the wraith would grow in power and overcome its foes. Up to the point written, it has not disappointed on any level.
Grammar:
Similar to style, the writer is quite skilled. The word choice and descriptions used add to the horror tones and clearly a lot of thought went into them.
However, as I am somewhat a grammar nazi, I must admit a couple issues caught my notice and were minor detractions. Again, not enough to take a full star, but there is some missing punctuation in the first chapter that made certain points in the narrative drag on. I tried to catch them all and leave them in a comment, but my computer decided to reboot when I went to bed last night and I lost them all.
This is only a problem in the first chapter, though, as I did not notice any further issues in later chapters.
Character:
This rating solely relies on the power of the MC. It is a remarkably well written eldritch monster in the making. You see through the narrative it's shift and descent as it goes from a singular focus of protection to one of expansion and domnination. It is worth the journey to see how the MC progresses.
One thing stopping it from a full 5 stars, however, is we are currently bereft a good antagonist for this great force. It is possible this is not something within the scope of the story, but I do believe that this change would be enough to elevate the character score to a full five stars.
---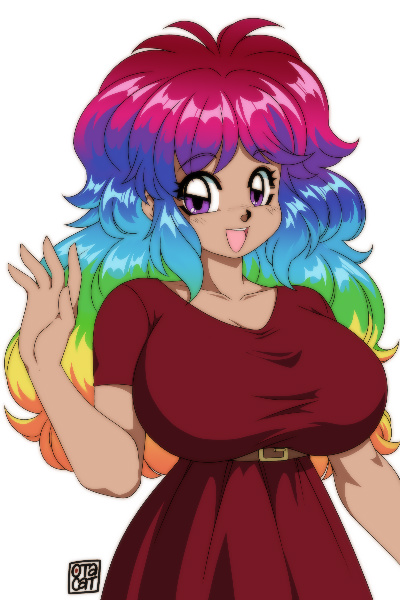 I've read the first five chapters for this review, so things may change as it goes on and I'll update accordingly once I catch up with the story!
If you want a TL;DR of my thoughts, I think this is an interesting read with a cool starting premise. If you like fish out of water stories that involve a Lovecraftian, dark undertone, I think you'll like this story! It has some bumps here and there, but the writer was improving with each chapter I read and have no doubt they'll have covered most of the issues by the time I catch up with the story so far!
Style:
While reading, I never had trouble following along, but there were times I felt certain things got bunched together in a confusing manner. I don't think it detracts from the overall style of the story.
I would say, it's not super engaging, however. I didn't find most of the descriptions past the MC altogether interesting, and there are a couple of recurring characters that seem to have no physical description I could see. This may just be due to the fact that these characters are not important to the overall narrative, but it's enough to be worth mentioning.
Story:
The initial premise of this story is quite interesting. There's undertones of a darker story at play with a veneer of slice of life the first few chapters. If you're not for slice of life, though, it does look like the story is moving to further embrace it's darker elements. If you read the first chapter and want to see how far down the rabbit hole it goes, I suggest you keep reading as I think it will be worth it!
Grammar:
The story is readable, I don't think there was ever a point I didn't understand what the writer was getting at. I do think their word choice can be a bit limited at times. A lot of the sentences feel same-y or kind of bland since they use similar words throughout.
Character:
So far the MC falls into the blank slate category. She is not soulless, but much of the early chapters are about her getting acquainted with the world around her, that you don't get a feel for who she is. This is not a problem for all characters, however, as certain side characters, like Beth, get a lot of personality and are quite enjoyable. I hope that MC find themselves before the end of the story, because I always find it easier to read a story where I can really engage with where the MC is coming from. Though, considering her origins, maybe she's not supposed to be relatable!
---