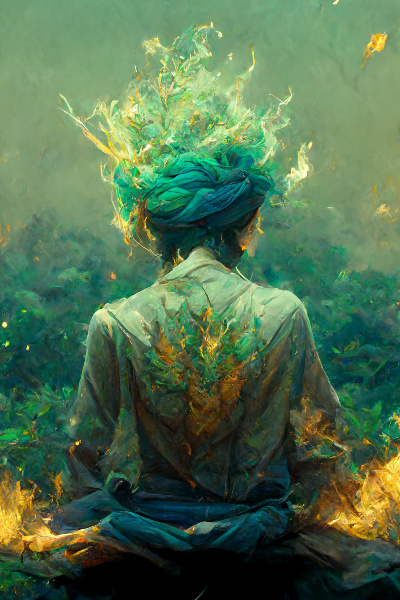 At first glance, the story feels like the isekai genre that had been here before a million times over. But in the case of the story, that does not really mean anything. It knows how to pave its own path while elegantly avoiding too many clichés. There is no superpower or shortcut. The protagonist starts from scratch, which could be said about the story too. First, we learn a little bit about the world, then as the protagonist grows, new characters are introduced. Then, when readers have had enough time to get used to them, the story progresses and reveals the monsters of the world. Basically, even in terms of storytelling, it all starts from humble beginnings.
Style: The world is revealed gradually as the protagonist learns more and more. This slower introduction allows the reader to catch up and it makes the hometown of the protagonist feel like a cozy little village. Since there is nothing to compare it to at first, the reader grows to like the place and the people in it.
Grammar: I did not find anything unusual. The author's development is quite clear as the story progressed. While at first, descriptions were more about telling and were packed, in the later chapters, they become more showing and only reveal the information gradually, which is a much nicer effect.
Story: The plot flows smoothly in the way of several smaller arcs that pretty much detail how the protagonist acquires new knowledge and skills. His goal becomes obvious pretty quickly and then it's all about seeing how he will get where he wants to be. Personally, though, I wish the description of the book would not spoil as much. I feel like I know something I shouldn't yet just by reading the synopsis. Maybe it would be interesting to rework that, so more elements in the story can stay surprising.
Character: The protagonist is quite unsympathetic. But that is kind of the point. He's an old man trapped in the body of a child. He's outgrown this part of life, and yet, he has to return to it now. His grumpiness and lack of patience all fit his situation perfectly, so while he might not feel like the perfect, kind, and strong protagonist, he feels very down-to-earth and realistic, which is what I enjoyed about him.
Overall, a really nice spin on the classic reincarnation formula. It might start out a bit slow, but it grows on you quite quickly and you'll soon find yourself wondering about the world of the protagonist and where his journey might take him next. :)
---