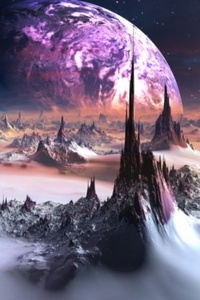 Overview: Overall, I have rated this 4 stars because I am enjoying the story so far from the first chapter. The only things I would really change about it are a few questions a reader might have, as well as the overall catchiness of the story. For example, the story opens on a mostly generic opening, where I as a reader if reading this without the context of the book and character, would be mostly uninterested. Try to make it snappy! Hook in the reader! :]


Style: I honestly don't care much for style, since it's mostly opinionated and it's really up to you how you want to write your story. I personally do enjoy the way you write.
Story: Overall, I still have some questions about the worldbuilding around this chapter. Of course, I have only read up to the first chapter, and it may just be that it is soft sci-fi. These are questions to do with the legal situation of the content in the story (how is the government not in knowledge of this? A bunch of people with families trapped in VR, defo suspicious), as well as how the characters are supposed to sustain themselves (not just food and drink, but also sleep due to blue light). The story itself is rather coincidental and has very fast progression from one situation to another. (Random guy who made a VR game suddenly wants to trap everyone in game because he's a bit salty about his money being gone? Obvious human interaction, but could have been written better, and with better motifs than just money [Fame, social standing, seems like the guy who needs that])
Grammar: A few mistakes here and there, but nothing do much that it's unreadable. It can be understood the characters' motifs through grammar, which is a mistake made by many writers.


Character: Seems to be very developed character. Typical incel, follows a few tropes but mostly written well. Female could be written a tad more than their appearance, but it's through main perspective so nothing to worry about really. Some personality would be nice, but not necessarily.
Cool first chapter, would make a reader read on.
---