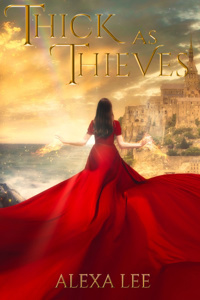 A dystopian magic world, a city divided into rings. The poorer you are, the higher the ring's number you have to live in. For the orphans Darcy and Sen a downward spiral has started and every stroke of fate makes them move to another ring with worse conditions. Until Sen gets ill. An illness that seems to infect many of the town's (poorer) people, and our teenage protagonist Darcy has to find a way to cure her.
Style
The writing style is beautiful and the world is living, breathing, and feels absolutely believable. There is so much detail that you can virtually see the world in front of your eyes. But sometimes, it was more details and information than necessary. The chapters were around 3k words long each but sometimes I had the feeling that not much had happened at all to move the plot forward. Maybe this will change if the world is mostly set up later on.
Story
The story is pretty straightforward. Up to chapter 5, there were no real choices, where Darcy could have taken another route, given the situation she was in. Regarding her age that was revealed later on, she might have taken a proper job instead of stealing from the rich, but then the reader doesn't really know which kind of education Darcy would have needed to do so. So, Darcy has to steal and she has to make a deal with a magician to save her sister. Afterward, she finds herself in debt and has to keep stealing for the magician to repay the debt. Straightforward, but told in a way that makes it understandable and relatable.
Grammar
Nothing I could really say against it. I'm German and I did understand it just fine.
Characters
The characters are likable, all in all, and as beautifully written as the rest of the story.
Darcy is clever in many ways, yet she seems naive at times. She could figure out the right targets to steal from, by observing their scent, posture, and behavior, but when she goes out to steal on Lovers Lane, she gets distracted by another thief and follows him instead. It nearly seems as if she had forgotten her sister and the urgency to save her. But apart from that, she is caring and you can see how well she analyzes and understand the world around her and the little gestures of the people. Be it both the common folk or even the pawnshop magician, while counting the money.
She has inner conflicts, especially regarding magicians, when she joins the pawnshop thieves. Magicians are dangerous, but her sister's life depends on the magician's help. I'm curious how she reacts when she finds out about her own magic.
About the other characters, not much is known at this point. Mandia, the magician, helps her but is yet suspicious. Fil is good at stealing and he and his brother have also lost their parents. There is a good dynamic between Fil and Darcy. Sen is lively and curious as soon as the weight of the Cough is lifted, just as a child at her age should be.
All in all, I love the story for its deep world and for Darcy, who is a very promising character, even if the pace could be a bit faster for my liking. I'm curious how she will find her way as a thief and how fearsome magicians really turn out.
---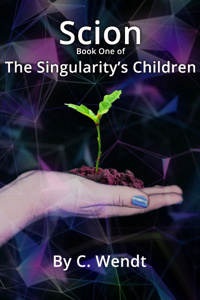 [Warning: I'm not a native English speaker, so my review could be off at some points.]
This is a slice of life story in a world after the downfall.
If you like sci-fi and slice of life, you'll most likely love this story.
In contrast to other popular post-apocalyptic settings, this story does not focus on personal survival and the fight against the harsh environment, but on people trying to save the world by technological knowledge. Those high-tech tribes salvaged the technology of the past and are expanding on it. Life in these tribes seems to be similar to what we know today, though more advanced in some aspects and with a strong (maybe even overwhelming) sense of community, but there is a world outside, where famine, diseases, and violence reign.
Story
The story is told in a memoir-style and picks a rather random-seeming event in the life of Liam, the protagonist. The story is slow-paced and a real direction is yet missing, but this is often the case with slice-of-life stories until they get traction. To be honest, you read them essentially for other aspects. That said, there is a bunch of wholesome and funny dialogues, glimpses at how technology and agriculture may work in the future, and a view of Liam's struggles with the tribal society.
Characters
It is still early in the story and most characters haven't been explored in depth.
Liam
In the scenes that interrupt his memoirs, he likes to present himself as an excentric person with some kind of sociophobia. But his interactions with Abi and in the memoir parts, he still appears like a nice person who loves the people close to him. Only the pressure and the demands of the tribal system are driving him away.
Abi
Liam's fellow AI and a good counterpart, that sometimes questions him or throws funny comments at him.
Minnie
Is a firm old woman that made him open up a bit, at least towards her. She is a driving factor at the start of the events.
Style
The story is easy to follow [even for me as German] and to immerse in. The protagonist is relatable, the world feels similar enough to our own and the deviations are comprehensible. Worldbuilding and information are not overwhelming and just happen at the right places to fit with the flow.
Grammar
There were only a few minor things, that I as a German could make out. The author is actively correcting, so this is fine.
---