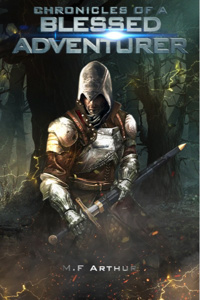 An enjoyable frolic through a dangerous world.
Style - Very relaxed and laid back adventure story. I'm enjoying the pace. Sometimes it gets overly descriptive for my tastes. This is noticeable in Ch6 Part 2, where it feels like someone is telling you what happened instead of it just happening. Fast forwarding like this works for small paragraphs but when its the bulk of the chapter it's grating. I'd like more scenes like Ch2 where it feels like we're with the characters and not observing them from afar.
Story - The prologue indicates that it might be a dungeon crawler but in Ch1 you'll realise it's a bit more slice of life. I think the prologue harms the story as it sets the wrong expectation. If you're struggling with the prologue, I recommend skipping to Ch1 as its more indicative of what the author is trying to do.
Character - Rohl is your standard weak-but-eager protagonist. I suspect he's going to steadily grow more powerful as the story continues. Having him be a bard is a fun twist, but it's challenging to make music come across in text. His sister seems an interesting character and I hope we see more of her. Overall the characterisation is fun and it's probably my favourite part of the story.
Grammer - Very good for the most part. I found a few errors which I pointed out and hopefully will be resolved. A few situations where I felt a comma would benefit but that might be a style choice.
A fun adventure story that I can see myself chipping away at. Give it a try.
---