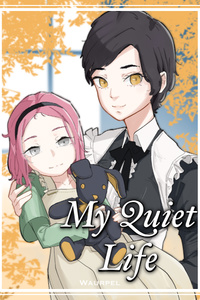 I apologize for not leaving a good review in advance...
I read up to chapter 10 with all intentions to continue!! I absolutely cannot begin to explain how quickly I found myself invested in this story. Second chapter. That's not easy for me, for I am extremely jaded and not at all easily impressed.
Silika's character is well developed, as is another character I cannot give away. This doesn't yet, if at all, seems to be a "major worldbuilding" story but if so, it doesn't need to be. It might change in the future. I love it just as it is.
There is just enough context and development for you to get to know what's what, get a feel of the world, what type of world it is, and just how...
...well. That's a spoiler.
Even better! This story made me cry. Not just "teary, shed a tear" cry. No, tears were pouring down my face, both sides.
Wow.
I can't wait to see where this goes!
Well written, well-developed, and thoroughly engaging!
---