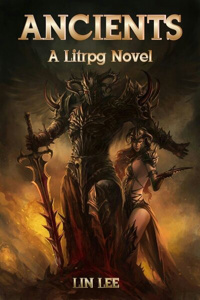 Overall: 4.5
The story begins with a good prologue. It has a good hook; I was almost always want to click that next chapter button at the bottom to see what's going on next. I hope the author will polish the story more and make this story shine as it did hold great potential.
Style: 4
The paragraphs are short enough to be read easily. Also, the content of the information being shown in the story isn't too info dumping either. One thing that is lacking in the style is variety... the paragraphs are sometimes of similar length and quite a lot then it went to dialogue with a short length. To mitigate this, maybe try to insert conversation or personal dialogue between paragraphs when necessary. And one more, sometimes I was confused about which person is talking... so maybe adding a bit more dialogue tags when introducing new characters here and there will certainly help.
Story: 4.5
It's good. Not confusing and will certainly make you want to check the next chapter. We follow the story of Li Chen or Chen from the Li clan. He was treated like scum without any honor in his village, and they went as far as to set him up... But that didn't make him give up. I think this story is more to Xuanhuan type instead of Xianxia, though I don't know the difference between Xuanhuan and Wuxia.
Grammar: 4.5
Good. In fact, it's great. Just about enough to tell the story in its own way. There are little to no mistakes I have seen so far.
Character: 4.5
At the moment, the character that has a significant depth is only Li Chen. We just need to wait for the author to introduce more characters in the story. Though Chen lacks more inner monologue to express himself in words.
Well, the thing is, if you're looking for a story with a good character to follow with a good story, then this is for you.
---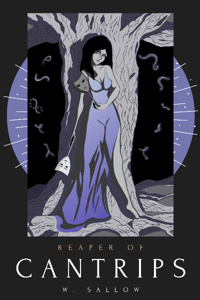 Overall: 4.5
The story begins with a slow start. Introducing the main cast and building the world so that the readers understand the story well. It does take the story to be at a slow pace but I'm not saying that it has a weak start either. In fact, it's better than your average story.
Style: 4
The style is good. While maintaining a short paragraph and thus make the experience of reading faster. It suffers a bit from too many shows than tells. Now, please wait a minute. Show is definitely much better compared to tell. Yes. But too many of them slow down the pace considerably. While tell, on the other hand, worse but more concise, and therefore stronger. But who am I to judge such things?
Story: 4
There are a little bit of… issues… I was a bit confused to follow the story from time to time and stumble a bit here and there. Probably, mostly, is because of me instead of the story itself. The unfamiliar term inside the story makes me think for a bit. The concept "Reaper" is interesting enough to keep me reading… and later on, the pacing becomes better. So, I guess I don't have much to say regarding the story.
Grammar: 4.5
As a non-native English speaker, I can't say much about grammar mistakes. The author has a wide variety of vocabulary and knows very well when to use them. Neat.
Character: 4.5
The characters all real and have their own though. Each character has their own voice. Some are interesting but lack a very memorable trait early on. But each was fleshed out very well, so no complaint about the characters.
The thing is if you like a story where a mixture of modern world, magic, horror, and science fiction, then this story is for you. This story, personally, reminds me of low-fantasy stories that I had read in the past, albeit have a different plot than most of them, so it definitely has its own unique charm.
---