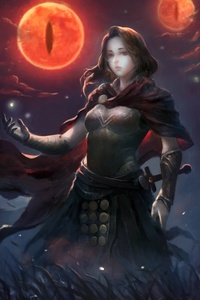 on chapter 10.
Honestly the story itself is nice and I like the MC.
What irks me is the blatant sexism in the story that seems to be there for no reason? What purpose does sexism have in a magical new world where women can obtain power to call lightning down from the sky or shoot fire balls from their fingertips? What even is the point? Why is *half* of the population marginalized for no apparent reason other than the author wanting it so? It makes no sense
If women and men have access to the system there's no plausible reason as to why women should be marginalized when they can get the same powers as their male counterparts?
And the last thing is this "women can't be citizens" thing? What on earth...remus...whatever is even that? How are you born into a nation but not able to be a citizen of said nation?
I'm not saying sexism can't play a role in this magical world, but if it's there and it's gonna be so oppressively blatant, the least the author could do is give us a reason. Because honestly atm it just seems like poor world building
---