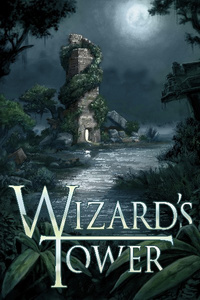 This is an odd one. It's a good story, and you should read it - let's get that out of the way. The POV character is one that is already powerful and is in fact now semi-retired (to the extent that a powerful mage retires, that is heading to a wizard tower to do magical experiments). The character is... well, he's kind of a jerk. He has little patience for others, and is quick to take offense or daydream about smiting people with magic, but he is at his core a good person. That means he's usually doing nice things but internally grumbling about it.
The story itself starts off very slow which I personally enjoyed but which may not be everyone's style. There's a time skip at one point which felt strange because we'd been going along at a very slow pace, but thankfully my initial concerns were unfounded and the story feels totally fine with the skip once you get a few more chapters in.
Note that this is only barely a LitRPG so far. The WORLD is a LitRPG, but that has relatively little impact on the story (obviously that may change later). This isn't one of those fics where there are pages and pages of menus and statistics. Classes are referred to frequently, levels sometimes, and everything else hardly ever. It's up to the individual reader to decide if that's a pro or a con, obviously.
My only real criticism of this story is actually a compliment - there are some little interesting plot hooks and side notes that I kind of wish the story would follow as a primary plot - I can't say more without spoilers but there are at least four side plots that probably won't get a lot of screen time that I would have enjoyed as main plots.
---