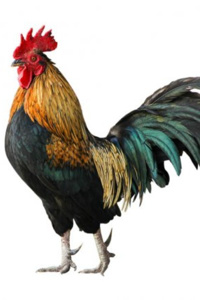 I honestly only clicked on this story out of curiosity, to see what RR's new voting system was trying to serve up. And I'm very glad I did!
The story itself is a hilarious subversion of the usual Isekai/Xanxia tropes, with the MC wanting nothing to do with the usual power-at-all-costs mindset of the typical cultivator. And as refreshing as it is to have an MC that hasn't reincarnated with a proverbial rocket ship strapped to their back to soar into the Heavens - it's the side characters that really bring the story to life. As much as we - the readers - are enjoying the MC's different take on Xanxia lif, the MC himself is discovering that not all Xanxia stereotypes are true eiher.
The pacing and the story progression works well. There are a lot more POVs that usual for this genre, but it serves the story well since it's not about one man's journey. The characters, human and otherwise, are fleshed out nicely along the way. Some are clearly caricatures, but we get to s
I devoured the available chapters (up to Vol 2, Chapter 33.2) and my only gripe is that it could have used a once over in the editing department. The interchangeable use of "it's" and "its" are particularly grating, although I did notice it happening less and less as the story progressed.
---