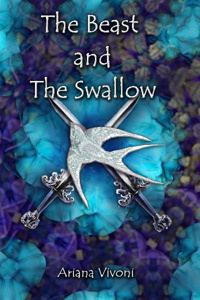 This just concerns book one, as the others are not yet out.
Style:
Probably one of the best in this regard on Royal Road. Well written, easy to understand, and descriptive. Maybe too descriptive, but that's just personal preference.
Grammar:
As far as I, a non-native english speaker, am concerned it contains few errors, other than the occasional typos an, and it's easy to follow.
Story:
There are problems with the pacing, especially at the start where the story moves at the speed of a fighter jet, and with the characters not suffering the consequences of their actions (at least a scar or something, please). Perhaps the chapter long info dump toward the end could've been diluted throughout the rest story, but it's just one chapter. Other than that, it's a solid romance/fantasy with a well researched and thought-out world, that people who like the genre should appreciate.
Characters:
I disliked Lorelei and Noah, I still do, but they have somewhat improved in the second half of the book. The secondary characters also improve during the second half of the book, not feeling as one dimensional and boring as they were at the start. Can't really comment on the big, bad, evil dude as there wasn't much shown yet.
---