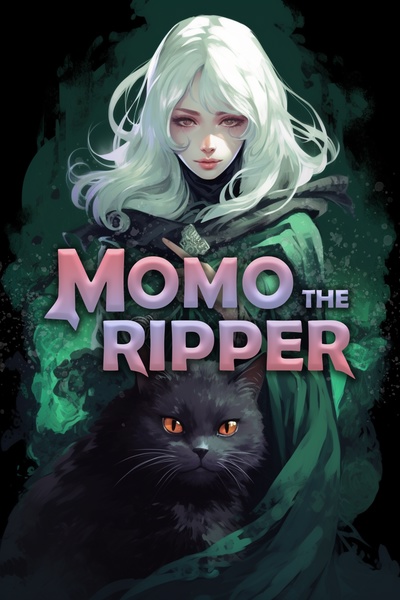 TLDR; the style is good, the grammar is good, the story is mostly good, and the characters are mostly great. Definitely give this one a read.
This story is fun in a way that few stories are. The humor makes you smile, the dialogue leaves you impressed, and the prose is fun to read. The best part of this fiction is by far the amazing dialogue. This author really knows how to write it well.
Take this example:
"Of course they do, superficially," he laughed, "it's all necromancers bad this, kill all necromancers that, until you can't pay for the mortgage on your dwelling, and you need to sell off a few of your relatives' bones."
It's just so much fun to read, and little pieces like this are sprinkled all throughout the story.
Summary:
The story itself is rather simple: a socially awkward, introverted girl is summoned into a necromancer cult, who make her feel validated. She then finds herself being pushed into missions where she has to be social, and grows from it.
Style:
The style was good, and I did have any problems. The prose reads well, and flows smoothly, and there are no awkward sentences or structures.
Grammar:
The same goes for the grammar. From what I've read so far, it's been nothing but perfect. Not even a wrong, misplaced, or misspelled word.
Story:
The story is a little slow, and is mostly focused on Momo's personal growth, and not so much about progression. Personally, I really enjoy this more than the stories that are nothing but "Fight! Level up! Fight! Level Up! Etc". This isn't for everyone, though, so keep that in mind before you start reading.
The only issue I have is with the world itself. It just doesn't make sense sometimes, and bends to the needs of the story. It gives the story an unreal feeling, like it doesn't take itself seriously. It's not too big an issue, though, and something I could easily read past. It doesn't really take away from the story either, as long as you accept the story isn't too serious and mostly just fun.
Characters:
Every character so far is great, I don't really have much to say about this. The cast is likable, and there aren't really any characters I dislike. My only gripe with Momo is that she seems a little too accepting of her circumstances, even given the situation and her character. It does let the story skip the awkward getting back on your feet moment most isekai have.
Other than that, I think describing the character as socially awkward and introverted was overdone in the first chapter. It isn't nearly as obtrusive after that, though, so just keep reading.
Conclusion:
The story has a few issues, but nothing that makes it even close to unreadable. All in all, it's fun to read and leaves me feeling good. Definitely give it a read.
---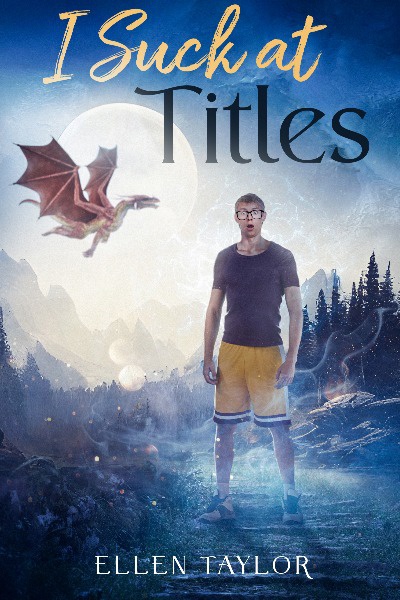 I rather enjoyed reading this story. I've never seen someone actually implement the idea of 'author enters his own story' before, and this author does it remarkably well. Together with the rather high quality writing, this story is definitely one you should give a try.
Style:
The style works well, and nothing ever feels forced in. Even the sky-voices blend in well with the rest of text.
The only issue I found is that whenever a character explains a rumor they heard, they also always have to include where or from whom specifically they heard it, which was a little annoying. It didn't happen often enough for it to be a problem, though.
Grammar:
The grammar is fine. I didn't find anything wrong with it apart from a single wrong word, though that was quickly corrected when reported in the comments.
Story:
The story works, and at the point I'm at it's clear what the direction of the story is. Though I'm constantly expecting it to go totally differently due to the framing device of the story.
Speaking of, the framing device—the author being stuck in his own story—can feel a little confusing at times when things aren't properly explained. A good example of this would be why they use the Narration Device (which lets them enter the stories) at all, instead of writing normally since there doesn't seem to be a real difference, but a lot more risk. This isn't anything you can't read past, though. And if you do, the rest of the story is great.
Characters:
The characters are great, if sometimes flat (which is always done on purpose). I like the main character and feel for his struggles (writing is hard).
The only character who I really don't like is Tara, because her only purpose is to please men. This is done on purpose of course, and it's something for her to grow out of. But in the meantime it just makes me really uncomfortable to read about her, especially given just how much screen time she gets.
Conclusion:
The story has some flaws, but which story doesn't? Don't let it stop you from giving it a read, since the rest is great.
---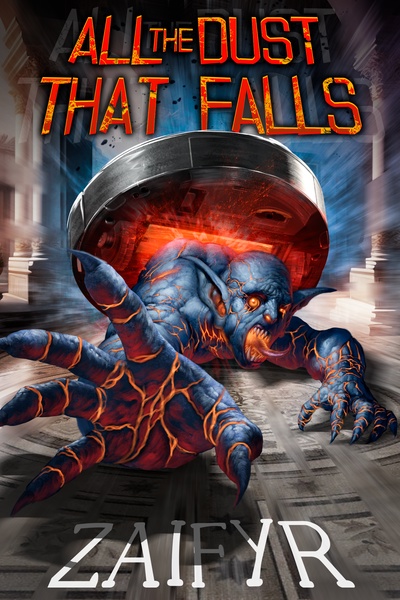 I've really enjoyed reading this story. Its mostly unique take on the isekai sub-genre is great and a lot of fun. The author does an amazing job making a roomba interesting, despite the fact that it's just a vacuum cleaner. The humor is great as well, and only gets better as the story goes on; I often found myself chuckling, or even outright laughing at the comedy. It's also a great example of non-human done right.
Style:
The prose is good, and has just the right amount of detail to really suck you in,—heh, suck—without having you stumble over excessively detailed descriptions of clothing and people. The POV jumps around a lot between Spot, Beatrice, and sometimes some other person., but it works really well, and it's always clear who's head we're in. It never felt forced or obtrusive and I always felt like it was worth reading, unlike POV swaps in some other stories.
Grammar:
The grammar is good. There's an occasional mistake, but it's usually just a spelling mistake or an accidental extra period at the end of a sentence. The sentences and paragraphs themselves read well, and I didn't encounter any problems with awkward phrasing.
Story:
The story so far has been rather lighthearted and fluffy with a good dash of comedy. It's nice, but like most of those stories, it can leave you wanting for more. Like eating cotton candy, it's sweet and delicious, but not very filling. It's still a lot of fun, though, and has some signs it is changing into something a bit more serious., so I'm looking forward to that.
Other than that, I found myself skipping over some of the paragraphs from time to time. Mostly some about cleaning, since they were a bit repetitive. They absolutely can be fun and interesting though, and they often are, but not always. The author is actually quite great at making cleaning entertaining. If only it was so much fun in real life.
Characters:
Spot/Void is a great example of a non-human lead done right. Its entire world is the floor and cleaning it, and that reflects really well in its dialogue and thoughts. Spot doesn't have much personality, aside from cleaning, but that's fine. Its way of viewing the world is what makes it special, since we get to see this new world through its sensors. Spot experiences some growth as it realizes he isn't bound by his original rules and capabilities anymore, but personal growth isn't really the point of his character.
Beatrice, however, has a lot more personality, and she's great. Her mostly unfounded fear of Spot can be annoying, but nothing you can't read past. It's really interesting to read both their accounts of the same events since they both have such a different way of looking at things. Beatrice is also the character through which we learn the most about the world.
The other side characters we occasionally see are also good, but I don't think they're interesting beyond what we learn about the world through their eyes

Conclusion:
This story is definetly worth a read if you're looking for something new and interesting, or are a big fan of non-human leads.
---