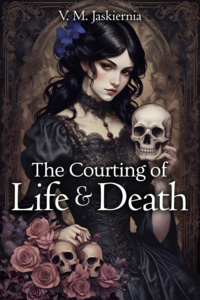 A unique fantasy read that pulls from multiple mythologies and blends them together seamlessly.
Style
The style of the story is very remiscent of Jane Austen-esque writing style mixed in with Edgar Allan Poe. The formal way of speaking that also translates into the writing can be off-putting at times, but given the period, it feels accurately placed and doesn't distract from the overall lore/world-building that is happening.
Grammar
There were times when there were some awkwardly long sentences, but otherwise grammar was on point!
Story
The story is great - it reminds me a lot of quite a few anime out there where Death takes the form of someone. It also feels a lot like the Inkheart series with the Motley Folk once the fae are introduced. A good combination not often seen in story-form.
Characters
The characters, up to where I read, were hard to connect with. They felt very 2D and I wasn't a fan of either Elizabeth or Pierre. I found them both to be too pretentious for my liking and a little overdramatic in their speech while seeming completely blank as a character. I'm not sure if this is because I only read to chapter four and they develop more in the future or something else. There's a lot of exposition on feelings in the supporting paragraphs during POV switches, but I never see it exhibited from the characters themselves, making it feel a little empty at the end of the day.
---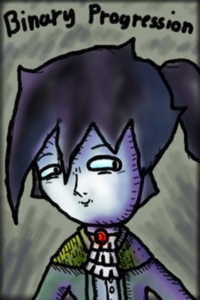 This story is such a fun ride. It makes me think of all the wacky adventures and accidental things I've ended up doing as a player. It starts off strong, dying when going against a strong player (something I've definitely been guilty of because, well, why not?!)
Style
As far as novel writing goes, it doesn't fit the normal style, as most of the story is pushed forward through chat logs and character actions. For a story revolving around an MMORPG, though, that's really all that's necessary. It makes it really easy to read and doesn't feel like there is an info-dump in the chat logs, which is more realistic. Never once have I ever joined a party and just had a whole block of text from someone with all the info on the game.
Grammar
There are some parts where there are some run-on sentences or the grammar is handled a little awkwardly, but after a read or two, you get the flow and can fill in the commas/words where they need to be and it's completely fine. It's not do distracting that it makes you want to throw a book at a wall. Something I like is that there isn't repetition. Some authors end up repeating the same phrases, sentences, etc. and then I also want to throw a book at a wall because I've read the same thing 3 different times in one paragraph. That's probably something that should be noted in writing style, I suppose.
Story
I love the story, the premise is great. It reminds me of a manga (or maybe it was a visual novel game) I played some time back. It's also very relatable and makes it easy to laugh at the parts that go wrong because, as a gamer, we've all made the same mistakes that the characters do. It flows incredibly well and while there's grinding, the characters make up for it in a way that it doesn't bore you, which leads me down to the next point!
Characters
Bonifacius is the personification of a true role-player. I absolutely love him. While JohnWillStab is the bumbling noob who has no idea what he's doing (e.g., me when I enter any new MMO game), Bonifacius reminds me of the veteran player that is so immersed in his role-playing that he simply is the character that he is trying to represent. In MMOs and DnD, those are the best players to be with - and his character that he created is hysterical. I love him. By extension of his questing, the other characters are launched into situations where they're at a loss or have no choice but to delve into the RPG element to get things done and it's great to see them opening up like that in the MMO. For me, the characters were definitely the strongest point in the novel.
---