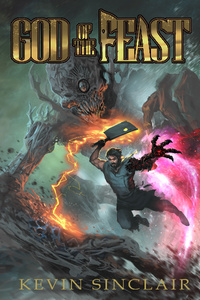 Very easy to get into this story. We see conflict right away with enough worldbuilding and high stakes to keep me interested in what will happen next and how the main character will survive. Interesting twists on the apocalypse rpg with the quest being a mysterious recipe book. I really like the main character. He's not perfect but is a fighter and will likely prove himself resourceful. It's interesting that they can't see their stats right away, but then can read upgrades. Funny moments in the dialogue and in the exchange with friends about the sock weapon. Chapter length lends well to binge reading. I like the demon freak ninja because he seems like a credible threat, has cool powers and is also kinda scary. Nice descriptions throughout including the demons face. I am intrigued at when we will see the woman again and how the tension will remain with how powerful she is at that high level. So far so good as she was just there shortly, but I wouldn't want her saving them too frequently/ though I'm sure that's not the plan. The setup has solid traditional role playing game post apocalyptic tropes for beginner skills but is also unique as they have to be creative with what they have. I like that they can advance quickly at the start of the story based on prior experience in some areas. That will help move it along quickly to some epic butt kicking , or butt sock rocking, if I may.
---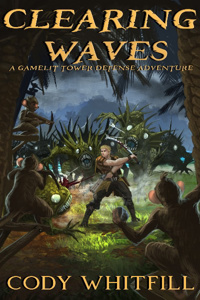 Not many litrpgs like this one. I enjoyed the wave and game elements. The points he earns and what he can spend them on are unlike anything I've seen. Props for the creativity.
I hope this gets an audio treatment so i can listen too. Ever since watching Lost I've wanted something on an island with the same kind of mystery and interest. I think we have that in this.
---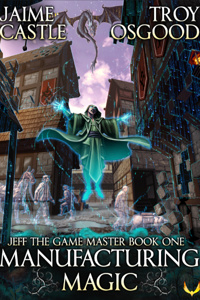 Just starting out, but it's exactly what I'm looking for and more as this concept of a game master who goes in to fix bugs isn't one I've read before. I've read Jaime before, and his last two books are challengers for best of the year. I can't wait to see what this will finish as.
---