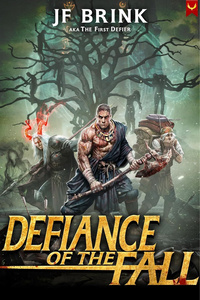 I agree with almost everything he (Garrdor) says except the point:
< Town Building I just generally don't like settlement/town management stories, it's nowhere close to getting to that point yet but it seems like a mechanic that's gonna pop up eventually. That's just something I personally don't want to see happen in any story, and it's barely present so far in this one, I just like to whine.>
As he says, that is very subjective and personal, in my case I expect a lot from that part, in addition to the presentation <spoiler ch 34> of a mine on the island, the thing looks very interesting.
And personally, I would also like to see how Zac develops a self-sufficient agriculture (agriculture has always been key to human development, even more than mining).
And not only buy food for his city in the system... On the other hand, continuing with personal opinions, as you (author-sama) mentioned in the chapter 10 "After a while he could only surmise that the different choices represented different factions or planets. It seemed that creating a store wouldn't actually create some NPC-style beings, but rather move people here from other planets or intergalactic corporations." as obviously there are many humans who have not been able to become cultivators, in my opinion, is better for Zac give them (at the mortals) work in his city than start invoking alien corporations...) And as it is on an island, Zac can recruit them with the city teleporter and the promise of security while looking for his family... But, obviously that's only my opinion.

In conclusion, I have written this answer to encourage you in the Town Building part and so you can see that not all of us think like Garrdor.
Cordially and very grateful, Juli.
PD. Sorry for my bad english. I am not a native speaker/writer...
---
Si eso puede tener un comienzo lento, pero a medida que avanza la historia, ¡se vuelve muy interesante!!
---