A girl stuck in a matrix like spell and she's one of the few people who can go in and out of it. Fantasy Mys (...)
A girl stuck in a matrix like spell and she's one of the few people who can go in and out of it. Fantasy Mys (...)
#1
Hello! Are you looking for something a little different than the typical fantasy sci-fi well then you may be interested in the blood wars! 
I hear you, what's different about this story vs all the others?
Well, what if I told you this is two books in one existence. The first book is when you read it the first time the second is when you read it again.
There is a total of two main characters.
After all, it takes two to play chess.

Genre: Mystery, Fantasy, Si-Fi
Warning: It is bloody and minor cursing with suggestions of torture.
https://www.royalroad.com/fiction/44443/the-blood-wars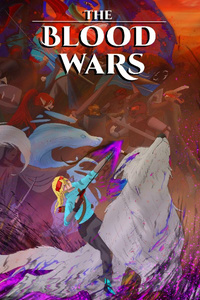 - .... .  -.- .. -. --.  .... .- ...  .-. ..- -... -.--  .-. . -..  . -.-- . ...
Good luck.