#21
A very beautiful cover. Love the way the mountains peak through the clouds.
#22
Here is my next commission
It's the Al-Khemiyan
Prince Abbas Ben Nassud Al-Khemiya
and his wife
Azerah Ben Sherab
, sitting and teasing their Hero,
Kim Sooyoung
.
They are very sensual and intimate people. And Kim sooyoung is definitely not used to that much love and affection.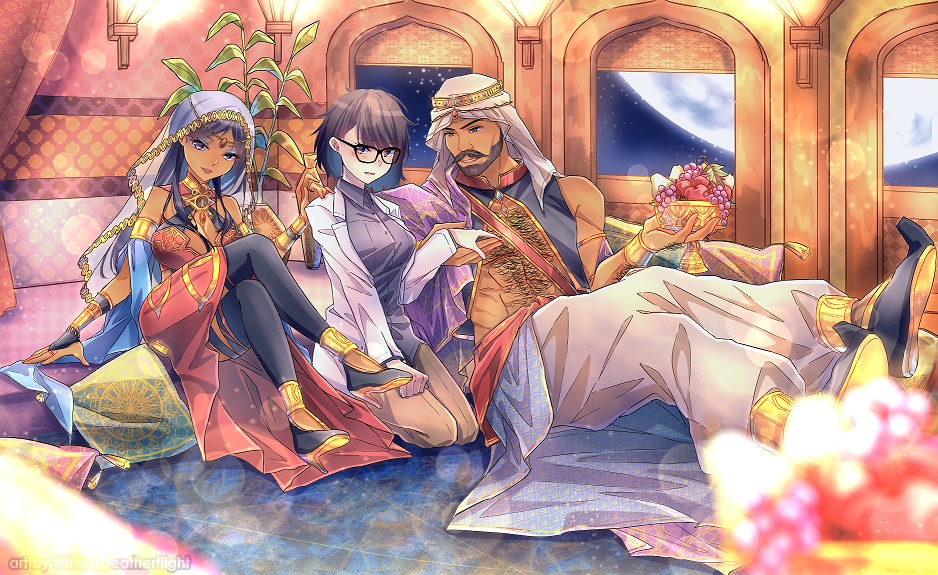 What do you think?
I am particularly liking his chest hair
#23
This is beautifully done with great detail. The emotion and sensuality definitely comes through.