Warning
This fiction contains:
I am Seria, the goddess of life and death. I was fathered by Chaos and born by Order. I am the first ambassador who leaves the realm of Dedessia to make contact with the other realms. Dedessia is a harsh place, a place in which even immortals, demons and gods struggle to survive. Nonetheless, we carved a path for ourselves and created a great kingdom. Something to be proud of. I am their representative and the first to make contact with the other realms. Can you imagine my surprise when they greet me with a fireball to the face? Me, the one who governs life and death!? Well, my wrath should be the least of their fears. They should hope that my parents never pay them a visit. But until that happens I'll play a little... ———————————————————————————————
Reading Order of the Multiverse-Books
———————————————————————————————
Author's Comment: I was asked about reading my work on other sites. The answer is simple: Currently I am not active in any other networks than royalroadl.com. Only here, I correct mistakes and errors. If you read it anywhere else and have to pay for it, or have to deal with an annoying amount of advertisement, You Are Being Betrayed. You would do good if you make other people in that network aware of it. This is a free project of mine for the purpose of having fun. And if people try to make money with it you shouldn't bother visiting their website. The only one whom I actually allowed to have my work on his website is Armaell who invested the time to compile them into pdf. (http://armaell-library.net/author/andur)
Overall Score
Style Score
Story Score
Grammar Score
Character Score
Total Views :
2,032,104
Average Views :
25,088
Followers :
2,509
Favorites :
985
Ratings :
446
Pages :
604
The beginning is good but it feels like it loses direction and drags on after moonray escapes. Seria and Marcus are just boring characters; I don't know if it's because I've read three or so stories about Angrod/Cera or something but the new characters are just so watered down in comparison. I mean we got the staple of the other stories cool world, same characters, rise to power, big bad and then end. It's not like theirs no good characters it's just the story focuses on the two most boring ones. The whole beginning story with moonray ends pretty lackluster and it feels like it was just thrown away to make way for the big bad that every Andur story has. It's just frustrating looking for character development and it just meanders on like these main characters are fleshed out. Like, Seria just loves her parents and that's all there is to her. No exploration of her being an executioner or god of life and death. Marcus is worse because he just loves Seria and he is her soulmate because of a rushed explanation of, oh it was in a past life then they move on. It just feels like a drag with these two characters, the story focuses on them but they don't seem to have any substance or any being added to them anytime soon.

Basically, the readers here are most probably familiar with Andur's previous works.
I love all the characters in every story, as you are already familiar with their track of mind and personalities. It is hilarious when you already know what ticked the MC the most and his reactions towards everything, but still keep getting amused with his antics.
I am a avid reader of Novels, LN, and other reading material and I must say that I always get easily absorbed in Andur's works.
I'll try a constructive analysis of the novel and here it is.
The setting and plot which is well defined and constructed. The genre which is absolutely interesting (at least for me).The style of delivery of the lines between the characters and the point of view wherein the readers are like Gods themselves who observes other lifeforms. And the grammar that everyone is paying attention to be perfect are the recipe for a MASTERPIECE and worth waiting and reading for.
The basis of what Im talking about can be seen with the authors achievements and ever growing fans. ;)
The order of his work according to ranking of my favorites is this.
-Until Death
-Coeus
-Beyond
-Transcendence
-Court of Souls doesn't count yet as Agent of Realm is the second part of the story.
Favorite Character of all time
-Seria of UD 
I like all of your books until about half way through, then I just have to remember to stop reading them before the disapointment sets in.

Well, let's just say that I consider this to be a part of "Court of soul" so I'm giving it the same rating. ___________________________________________________________________________________________________________________                                                                               

Don't get me wrong. I like Seria character in all of the author series. I always can't wait till seria is born and regain her memory so she can add more the fun in most of the story.
But having Seria as full time pov is kind a something else. But after reading 16 chapter. I think Seria as pov is not bad and its definitely entertaining to read. Kudos to the author.
All of the author work is definitely top notch and you can definitely expect that this series will turn the same.

This is made by Andur, i will give it a 5/5 right away and i am 99% shur i wont have to come back and change this. Thanks for another wonderful story.

Muahahahhaa... i tottaly love seria, now she has her very own moment, i just wonder if she remember all her lifes, specially the ones with angrod and ascathon...
But dude you sure know how to do things!! and i must say that you are one of the only few (less than 5) people who finish what they started!... You are famous in novelupdates too =P

This fiction is going to be amazing. Everyone one should read this. If you don't like this, your opinion doesn't matter.. All that stuff.
Everything about this book is great. This will be one of the best fictions on this site.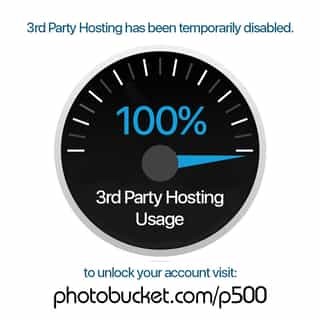 andur's writing is simply amazing i realy do think this will hit number 1 XD
IV BEEN WAITING FOR MORE!!!!!
i have read all of andurs stories now and was so happy when court of soles came out liking them together AND NOW SERIA GETS HER OWN STORY
i still miss shade and elnore but can't wait till they finally show up and embarrass seria LOL
I find that you're one of the better authors on RR, and that really anything I say will have been said before in one of your other works. So I'll just be mentioning some things that stand out and some ways I think you can improve.
First off there's the mixing up of character names Celestial/Stella/Sariel. It's happened in every one of your works, and it's really immersion breaking when it does.
Second, it's not really bad, but all of your works are really similar. Whether it be the characters, or the world around them(namely their interaction with the world). If you want to improve I'd suggest trying different character personalities, environments, morals, events, goals, and aspirations, etc. Maybe try out some other writing style you aren't familiar with too.
Third, after reading your works I tend to notice the general vagueness in everything. Ex: Magic system, world in general, character personality, other people and so on. It's not to the degree where it's bad, but after reading your stories it starts to stand out because of the similarities between your works. This could be fixed by changing up your style and experimenting with other modes of writing, or changing your subject matter, or by going into detail and explaining what is necessary. It may take more chapters, but it would improve your work.
I'll also mention that in Beyond? I felt the characters where somewhat vague. that may have to do with all the multiple POV's or the amount of interaction we saw between the characters. Alot of interaction was implied behind the scenes, but it would still be nice to see some of it to better establish more character depth. I think that the way you write now would be perfect for the side characters in a story. They'd have depth, but not too much to make them a protagonist.
TL;DR I'd like to see more character depth through interaction, and more detail in your work in general.
In the end, if you're writing for fun then just keep doing what you're doing, but if you want to improve then you need to start experimenting with your work trying out different characters, writing styles, environments ( Worlds, maybe a non-magic world?), etc. Regardless, I enjoy reading your stories and look forward to see what else you'll write.
Thank you.