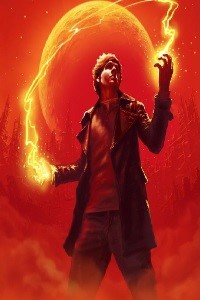 Wanna play the game of your life?
Warning
This fiction contains:
A young man dies and gets the chance to become an Avatar. Surprised that our world is just like a big game he starts anew as an insignificant guy with ideas of becoming great. Join his ride in our not so boring world.
Overall Score
Style Score
Story Score
Grammar Score
Character Score
Total Views :
77,293
Average Views :
2,760
Followers :
171
Favorites :
36
Ratings :
23
Pages :
127
Note: This is to give a better understanding of the story(synopis), A very early review.
Story: An original take on reused ideas (can we say that for everything written?), There are Powerful beings/Gods. An RPG system for upgrading your avatar and A hidden world/multi world/dimensions to explore. Also the usual cast for fantasy storys (Races), with the possibilty of more.
Grammar: Suprisingly Good for a 2nd language, minor hiccups :D
Characters: Incase anyone is interested the main character has choosen magic as his starting abilities predominately. Anyways the characters are developing nicely, adding depth as they go, so the MC and supporting Mc are fleshing out well; Adversaries are still mainly faceless at this point but a couple have names.
Anyways i am quite eager to read more of this story and thank the author for his time.