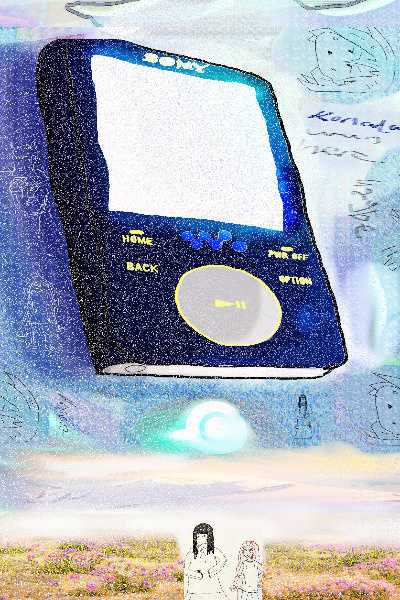 Accidentally Died After Seeing My Crush On New Years 2012, and Now I'm In Another World With My MP3 Player
Sometime around New Year's eve 2012, Kono died. Perhaps they died after confessing their love to their crush during the party leading up to 2012. But, Kono doesn't really remember the details, or even some parts of their life, because their memories became blurry after getting reincarnated to another world. Luckily for Kono, the god(?) who administrated their reincarnation process left a super-magical-amazing gift for Kono... an MP3 player?!?
The story starts off slowly to build up the background and mentality of a person in shock after finding themselves in a fantastical world. Luckily for Kono, by using their knowledge in entertainment media to adjust, Kono manages to familiarize themselves with their new surroundings. And by using her MP3 player to keep herself sane by listening to music, she will eventually discover her 'talent' for becoming a singer. It's both enjoyable and a necessary adventure for Kono to take part in, so that they could survive in this otherworld full of swords, sorcery, and singing!
(Ended for now)

Overall Score
Style Score
Story Score
Grammar Score
Character Score
Total Views :
4,882
Average Views :
86
Followers :
20
Favorites :
5
Ratings :
3
Pages :
396
Has a solid plot with plenty of possible arcs. Versitile in direction along with a semi-new take on the isekai thing, and it deserves a swell 5 stars in my eyes. 10/10, can't wait to finish it! Oh, and due to reviews needing to be at least 50 words long, I get to ramble a bit more. I can tell that effort and emotion was put into this story, and as the cherry on top it's already complete, chapter binging all the way for me! Alright, good luck dear reader and great job Author, it's time for me to continue!
TL;DR: 10/10, good plot, can't wait to binge