A simple dungeon skeleton whose sole job was to stand in a tunnel on the first floor of a dungeon and die to any adventurers that cross his path finally gets the chance to change his life.

First time writing so criticism is always welcome to help improve my writing.

Edit: As of 30/9/16 I'm going to start continuing this series and hopefully finish it. I'm going to be editing the current chapters before I start writing the new ones. It might take a few weeks for new chapters to show up depending on how much time I have to write.
Overall Score
Style Score
Story Score
Grammar Score
Character Score
Total Views :
581,728
Average Views :
22,374
Followers :
1,793
Favorites :
481
Ratings :
150
Pages :
143

[Review Date: 02-10-16, Latest Update: Chapter 12
This may or may not change according to future updates]
Originality is praiseworthy.
The only thing I want the Author to take notice is the way he throws information after information that I didn't have time to process everything. This is based solely on my opinion but rather than "The young man is.. hair is.. armor is.. While the girl is.. robe is.. And another one female is... She is..." continuously, I preferred taking it more easy and slow. Giving descriptions one at time like "*conversation* She exclaimed, while the young lady flipped her sapphire blue hair elegantly. *continues conversation* She says, her robe that matches the ocean the way she sways while walking. *continues conversation*  Then again this is just an advice. The Author holds the pen, the style's all up to you.
So other than that, I give the rest two huge thumbs up. Things often turns unexpected. Story development is commendable. Pacing is a bit fast but it's not a problem. The Main Character's a dummy considering what he is but it's cute. (The slime is the cutest though, haha!) He's also strong and have a thirst for knowledge. I'm looking forward to his development. I don't hate the different points of view but I hope to see the MC's adventure more. Humors that make the story more fun to read is also here and there. Don't forget foreshadowing and cliffhangers too, okay~?
I really love this story. Keep up the good work. I'll cheer for you~
Its an unique story with likable characters written quite well.
Style
Its written really well, it's not a simple wall of text but a healthy variation of tables, speeches and story telling. Its easy to read! However there is a slightly lack in the descritve aspect, I am sure that many people have an different image of… everything… in the story then you, I hope that you go a tiny TINY bit more descriptive, and by tiny I don't mean a whole chapter of telling how something looks.
Story
Its unique, something new or rarely seen on RRL, the pacing is done well and I hope that the you will keep along the lines of your story and not derail into something entirely different 
Grammar
Nothing bad noticed.
Character
Its done rather well, but I am a bit dissapointed on how you introduced the party of six, in my opinion it would've been better to not dump then on us at once. Maybe one as a close friend of the guild master, another two coming as e.G drunk people dragged off by the guildmaster and the other three come crashing into the group a bit later. Not much information will be remembered if you just dump a description of all six.
I hope you will keep writing this story for a long time, and preferably not even think of rewriting… A little note from me, don't rewrite. Its doing more harm then good. People lose interest, you get bored the story dies quickly. Many good stories died because of useless rewrites.
All I've got to say about this : Good job, but be careful.
Even thought this is yours first work, it's definetly one of best ones (atleast in my opinion). It's easy to read and has this different 'feeling' to it. Main part that I like about this how our Skelly is mistaken about the system and keeps calling it 'Mother'. It brings unique kind of charm into it.
But it isn't all good. The story keeps accelerating in plot progress and our MC is getting way too powerful for 14th chapter, I mean we just recently discovered that S rank adventurers are only about ~475 lvl (which I assume is highest rank of them) and our MC just hit level 140. With this speed of progress our MC will likely be oponentless in 30 or so chapters, and I would truly like to see this story running for atleast 100 chapters as it's quite fun. Because of this I'm giving you 4 and half stars. Not to discourage you, but to serve as warning so you don't let spiral your story into OP madness.

My only fear is that, the pace might be going too fast and that it might hit a road block further in the story.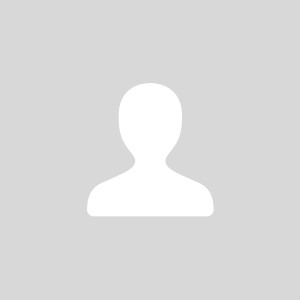 5 starts for now as the story is truly enjoyable. Thanks to the great plot and pace of the story.
Story is written in a very neat and concise style. Author also interacts really well with the readers and listens to criticism for the sake of improvement on story.
Makes me feel like it's a combination of Overlord and SAO (but the MC is not a white-knight faggot)

I always kind of liked these kind of stories, where the hero of the story isn't the brave knight, or the simply farm boy who will be king, but a monster who comes out on top instead.

Read to chapter 9 , have NOT been disappointed  yet. Matter of fact, was generally surprise and delighted  at chapter 9. Recommended  and follow.
SO far this story deserve a 10 stars for story development(twist Included).
Please keep up the good work.
.5 stars for the Grammar, 4 stars for everything else. I can't wait for more chapters to come out.  It feels like this story can just keep going. Also It kept me on the edge of my seat while reading these two chapters.

hope you will have massive time and massive inspiration and with massive fast writing to give us more chapter!
ahahahahahah
ed : 23/5/16
hello author sama!where did you gone now??when will you be back??why should you gone when i miss that skeleton!3 chapter full just for another character not my fav skeleton!!-_-
Read to Chap 5
This is a great and original idea. I like the flow of the story of how the skeleton gains more and more power. On writing techniques I would recommend not using as many block texts. No one likes reading straight lines of text. I would also suggest when transitioning from different POV clearly identify that you are doing this.
This is a great story which I hope will continue for a long time