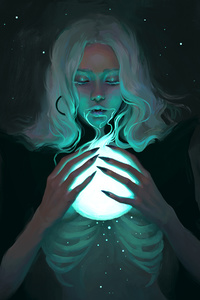 Pandora's Legacy [The Researcher's Guide to Chronicling Oddities Across The Multiverse]
Warning
This fiction contains:
Gore
Profanity
Sexual Content
Traumatising content
Serena was many things, but she was no fool. She knew a new opportunity formed every moment. Whether it was fleecing some cultivators or selling throat drops to sirens, there was always a way to get ahead. So could someone explain to her what a Class is and why she is a Herald?!
Progression + Eastern and Western Fantasy + Xianxia + GameLit + Multiverse + Slow Build + Slow Burn + Worldbuilding + Grimbright + Multiple POVs = Insanity for all.
Overall Score
Style Score
Story Score
Grammar Score
Character Score
Total Views :
427
Average Views :
71
Followers :
9
Favorites :
1
Ratings :
2
Pages :
43