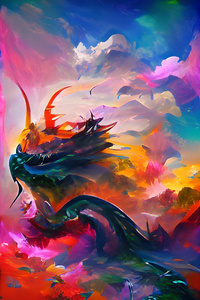 I'm a brick! But why am I a Humanoid? [A Non-Level LitRPG with a Humanoid MC full of Magic, Drama and Comedic Undertone]
Warning
This fiction contains:
Equality.Prosperity.Choice.
These are the words that Algrea defines itself by, but to a brick that has known only ignorance, they are evils that rot a society. But destroying an ideal society will have to wait, first the brick must learn some pesky things, like how to pee or deal with pesky systems that seem to have a grudge against you.
[Participant in the Writathon Challenge]
Disclaimer: My characters are often wrong. Some characters may consider something to be true which conflicts with what is occuring at the place mentioned. Some characters also may have contradictory views on a thing
Example: Meemauy- Transmigrators are bad, Narvin-Transmigrators are just people
Meemauy- Launeior is the fault of Faction leaders. Raina- Launeior is the fault of Meemauy.
Overall Score
Style Score
Story Score
Grammar Score
Character Score
Total Views :
23,430
Average Views :
469
Followers :
140
Favorites :
23
Ratings :
42
Pages :
279

I swear I know nothing about this. You must believe me. Really, truly I knew nothing. Where would I even store the knowledge, in the aggregate? Besides I'm clearly a free range brick and this it about a city brick. Completely different don't you know. You'll never catch me in this situation.

For someone who was the first to write about a brick I approve of this. Also both are plots are different my mc becomes a brick while his becomes "human"
This is still good even tho some grammar mistakes called use spaces between periods. Like common pleases fix those.
Plot is pretty good, I just don't know what's gonna happen at all. Like absolutely clueless where the plot gonna go. Character is well a brick.

The author has set this up in such a way that I'm like well what in the heck is consciousness and like who says that a brick can't gain sentience given the right circumstances.
Honestly the brick is asking the right questions here, like what is love, baby don't hurt me.
It's a sold start, I think that there is a lot of promise behind this premise and I'm excited to see where it goes.

I'm a brick starts off strong so far as a quirky reincarnation fantasy but this time the old body was that of a sentient brick. The old brick is both smart and dumb at the same time and that causes hijinks. A lot of the exterior plot revolves around political stuff while brick is growing up. The humor is childish but fun. The characters are sometimes unique but some of them don't feel fleshed out yet. If you are looking for something to read and what to kill some time then this book would be great to do it with.
The story begins following the titular brick after his reincarnation into a humanoid but as it unfolds we get to see from their point of view the effect those around have on him and his lands..
The individual chapters are well written and where there are contradictionsthey are explained as the story progresses - for example a book claims one statement, with a disclaimer that some of it is speculation only for a character who lives in the place discussed to correct the statement to reflect both facts and their opinions.
The book is a straight foward with you from the get go. Am I expecting the 'Illaid' from this. No, but it is a fun read that feels like a genuinely fun piece of work. Grammar could be better, but that is the only problem I can find with the story thus far.
I hope the author has as much fun writing this story as I had reading it so far.
Sincerely, T.K Paradox

This opinion is based on the simple fact that I read the prologue and I couldn't stop until I finished the second chapter.

The premise is so unbelievably different, I truthfully did not know what to do, I was stuck in an air of utter disbelief while I read the ridiculousness that was unfolding before me. It is fun and wild.

Grammar needs a little work. But this story, just like its squishy brick with arms MC, is literally in its infancy!

I will check back in in a few chapters time to see how this inspired craziness is unfolding...

A different book with a different perspective. I love reading something so fun and ridiculous while also being invested in the story and the main character. I couldn't help but laugh and share fun anecdotes from this story with my friends. I highly recommend you read this cause I'm into it.

So the story is about-
A brick that has known only ignorance, they are evils that rot a society.
But destroying an ideal society will have to wait, first the brick must learn some pesky things, like physiology.
So it reads better than advertised. It's a comedic, light hearted story and the people who clicked on it are probably interested in the genre or expected satire.
Well it's not satire, but the comedic execution is on point. Grammar needs some work, but as I understand it, it's a young author's first work and he needs the support to continue writing.
The more you write, the better you get. And these days, I appreciate a story that's going for the laughs and trying to lift people up a lot more than the darker ones.
Also if you like a sense of unexpectedness, click on this story cause I really have 0 idea what comes next. It is chaotically random, but that randomness really adds to the story.
One could even say that what happens next is RNG, and you cannot predict the future.
Expect the unexpected is all I can say regarding that part.
Character is good, there's nothing to strongly dislike about him in my opinion. If you're expecting the brick to smash people to death like they do in Xianxia novels, this is probably not for you.
And the brick will eventually become human, so it's not a permanent state of existence.

Review update: the author explained a lot of what was confusing to me, so many of my questions have been cleared up.
Style: The author has done a good job of describing the settings of wherever a scene is occuring, but some more could be added to get a better picture of the characters. The author is very direct with their writing, and it is easy to read through. There haven't been any sections of wondering about hypothetical future scenarios and what-ifs, which is nice.
Story: The pacing is a little too quick, and many scenes seem to be cut out. The story also jumps around between many perspectives, and the author does a good job of making it clear when there is a switch, but I'm not a fan of the growing number because we don't get much backstory or understanding from them, just a few paragraphs when they're first introduced.
Not much to say about the plot as not much has happened at this point.
Also,
this is a story about a world in which children from as young as 3 months old can communicate and think as teenagers and adults, and have magic powers, which, personally, is not a genre that I'm a fan of. I'm not knocking it for that, I just want to be clear why I'm not continuing with it.
Grammar: Proof reading is needed before publishing. Many times there aren't spaces after periods, and there are the occasional spelling mistakes. The typos with the periods are more distracting than any spelling mistake. The author's writing skills are developing, and I believe that the quality of the writing will only get better from here.
Character: The characters so far seem like they will grow over time, but the writing style kind of jumps around, so the reader isn't privy to a lot of info about their motivation and history. For a one time POV that can be enough, but for a long-term character I think this reader needs more.