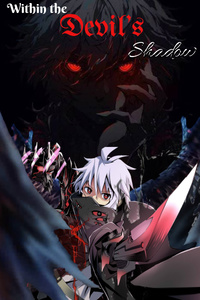 Within the Devil's Shadow: My Past Life Was Unlucky, then I Got Reincarnated Into a More Unfortunate World
It had always been difficult for him, Mielfizun, Ramiel, or the 'Devil's Son.' You can call him whatever, but the truth that he was the Devil's child remained.
Thus, everyone was out to resist, arrest, capture, imprison, use, and kill him. No one wanted evil to exist after all, but that world didn't realize that they themselves were evil.
Join this cursed other-worlder in his unfortunate reincarnation in a fantastical world, where heaven is hell. Where nothing goes his way, and everything worked for his failure.
Overall Score
Style Score
Story Score
Grammar Score
Character Score
Total Views :
150
Average Views :
38
Followers :
0
Favorites :
0
Ratings :
0
Pages :
118