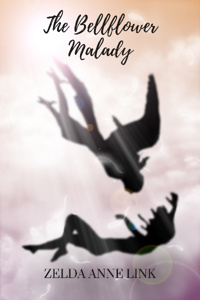 Warning
This fiction contains:
Young Rosemary Evergreen from the forest town of Bellflower is an unspectacular student of magic whose friend runs off to join a deadly war against a mysterious assailant. She sets out on a journey to find her friend, but must join the war to do so, and must use her creativity to compensate for her lack of ability.
This is intended as a slow-burn story with a gradual power curve so it may not appeal to a power fantasy Connoisseur. There will be war, romance, adventure, and death of major characters.
I will try to release one chapter every two days but as my schedule is unpredictable that may be unfeasible. I do however promise to release at least two chapters a week.
Please note, this story is very much a work in progress and minor changes to previous chapters may happen occasionally for the sake of a more cohesive story.
Notable tags that are not present in the options include: Yuri/ lesbian romance, bisexual protagonist, non-binary character, silent/mute character, autistic character, and yandere character
Overall Score
Style Score
Story Score
Grammar Score
Character Score
Total Views :
1,071
Average Views :
76
Followers :
13
Favorites :
5
Ratings :
7
Pages :
76

Summary:
This story has adventure, friendship, sacrifice, confusion, and fun. Absolutely worth reading for those aspects. There are many technical issues with grammar and style that mar the story, so if those are big "story killers" for you, you might want to look elsewhere.

Story: It opens with waiting in a line, but quickly segues into some drama and some action. There's some glimpses of some backstory of dad off for the war, but somehow there aren't MORE dads and moms off for the war, so that falls a bit flat. Despite that, you still want to know what's going to happen, so the story is quite engaging from the start.
Character: The MC is a bit all over the place during the prologue in terms of sad/too shy to talk/not so shy as to not run off into the woods chasing the person she was too shy to talk to. Since she's supposed to be a kid, that's not entirely out of place. Mom, one the other hand is supposedly afraid to leave the house, but somehow she doesn't have any issues with taking her kid to a different city with tons of strangers around and hanging out in line for some ritual. She's also fine with encouraging her daughter to be adventuresome. The backstory of the MC and her mother seems not to match their in-story behaviors and therefore appears to just be there for the pathos, weakening the impact on characterization and making them a bit less real. Characterization still stands out as reasonably good.
Grammar: Errors in almost every paragraph. Punctuation is sometimes missing or misplaced. Subject verb agreement is mostly correct, and when incorrect it is typically in dialogue where people might misuse it anyway. Several words are misspelled in every chapter, typically homophone errors. Run-ons and fragments are fairly common, but author is aware and wants to fix these, when given help.
Style: Word choices are confusing at times. Several early sentences using repetitive imagery, sometimes even the same word in the same sentence. There are missing words from the occasional sentence, leaving those sentences confusing, incomplete, and/or interrupted. (This has been mostly addressed by edits)

Edited as story matured, improved grammar and style.