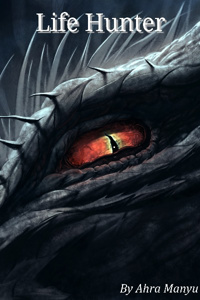 Arimane Blade was a living legend. He had been granted many names. They were not all bright. Some hailed him as a messiah, others slandered him as the Devil. A man that was feared by all even as a simple mortal.
One day like any other, decades after his retirement, an old god informed him that he had been killed by mistake and offered him a chance to start a new life with a younger body. Where? A place where fantasies are reality and where everything is possible.
This is where the story of the most legendary human started. People couldn't find a name for such a controversial being. Instead, they began to call him by his first and most fitting title: 'The Kind Demon'
---
Note: This is a re-upload. I have 260 chapters to go through and I'll probably do it in the following week or two... probably.
Overall Score
Style Score
Story Score
Grammar Score
Character Score
Total Views :
56,545
Average Views :
380
Followers :
98
Favorites :
30
Ratings :
31
Pages :
1,163
For what it is, it's not terrible. In fact, I would even go so far as to say it is enjoyable to read. Of course, you first have to turn off your brain, because if you look at this novel with a critical eye you won't last past the first chapter.
There are so many fundamental errors that make this borderline unreadable. To be honest, rewriting this from scratch would be its only salvation and to me it feels like this is the draft of a draft.
Abilities are pulled out of the arse of the main character with no rhyme or reason. The plot is that there is no plot, and when there is plot, it's build out of nothing so it feels weak.
Dialogue and character interactions feel forced and oftentimes weird. The characters themselves don't seem to be anything more than they show on the surface and due to the pacing we also never see any proper character development. If anything, the author should stop trying to jump from exciting scene to exciting scene and properly establish his characters.
At least there are few grammatical errors and the writing is well above average.
Conclusion: Know how fast food is bad for your health but tasty and easy to consume? That is also how I would describe this novel. Easy to consume, low quality, high quantity. For me that just wanted to have more junk to read it wasn't too bad.
In the end it all depends on how you go about it. Don't expect to find a diamond in the rough or even gold. Probably some copper with hints of silver. But hey, there is a lot of it and the ideas behind it are interesting.
A more polished version would probably look more like Azarinth Healer, or The Primal Hunter. Probably after a lot of polishing... A lot lot lot of polishing.
So yeah... if you even consider reading this story, please note that MC is op and can basically do whatever he wants to do when he needs to do it. He will pull abilities from his ass as he needs to. If this offends you, this story is probably not for you.
Personally, I read this entirely over several days. If you don't think of MC being too op, it becomes like popcorn in readable form. Just... don't try to make sense of it and you will be fine.
Plot? Eh... at least at first it seems nonexistent and doesn't seem to go anywhere as MC goes around being awesomely powerful. There is indeed plot, though, but it takes some time to get started with it. Just read and watch the MC be OP.
That should cover explanation of style mostly too. I'll have to add though that the story is basically series of events where mc goes from place to place, finding something to do, problem or perhaps just want to have fun, then deals with the situation in overpowered manner and then moves on to the next. As I said earlier, its like popcorn in readable form.
Characters outside of MC are there to support MC's overpoweredness, but for a story like this, I think its fine. Which is why these ratings I pick are chosen while keeping the story style in mind. Its popcorn.
Grammar. I'm not native english speaker, but I found no problems and story is very easy to understand. I'll just take half star away since I cannot say its perfect, if I myself didn't pay too much attention to it. That is to say nothing glaring enough that I would notice it at least.
Its good story to pass time with. Don't take it too seriously and its fine.