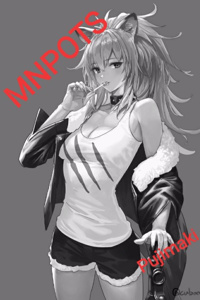 Mc's not part of the story
Warning
This fiction contains:
WARNING: Early chapters are shitty.
Mikael was a graduating student when a global summoning transported him inside a forest full of monsters. Inside this place, he met people that would help him reach his goal: to return back on Earth and meet his family.

(note: this is my first novel. If you see any errors just tell me and I'll edit it. English is my second language so expect some mistakes. Please support me if you like the story)
(Rate one-star only, since this story deserves it.)
Overall Score
Style Score
Story Score
Grammar Score
Character Score
Total Views :
97,047
Average Views :
431
Followers :
106
Favorites :
34
Ratings :
37
Pages :
975
Honestly realy good if you can get past the poor grammar, if this had an editor I would even call it great. unfortunantly around chapter 70-80 things get real bad, first the MC gets a coma and sleeps for 6 years, getting completely abandoned by everyone but his brother, and then he gets forced to marry someone he doesn't know at all (and is tottaly ok with it). Maybe it gets better, but I wont be sticking around to find out.
Ah, also shitty harem subplot in the works. I want no part of harem subplots.
The worl is fun and the characters before a certain long nap had really good development. After that the romance in the story is kinda shoehorned. I like most of the characters, but the deep serious characters seem to have turned into nonsensical herem comedic relief at the end of the 3rd arc. Not really my cup of tea, but a very good story up till then.
A very good story with a low grade how is it possible?
This story has all the elements that we like. A mc that has a growth and strength without becoming overpower very fast. A village hidden like a good guy with a hazy past. Secondary characters very well constructed. History has a well-defined plan. We have a rereading of several other stories with a new and very well written outfit. A little bit and mystery about what will happen or what is the big plan. Give this hitoria a chance and be surprised.