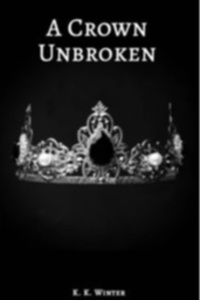 Warning
This fiction contains:
In a kingdom divided by marble walls where the Pure live in luxury and the Impure struggle for scraps, Ebony Caldwell wants nothing more than to protect her step sister, the only family she has ever known. But when Ebony is forced to go to the palace and serve a High Lord, she will be thrown into a new world filled with dangerous creatures and corrupt nobility where the only thing she wants now is to survive.
A servant will befriend her. The Captain of the Guard will protect her. And the rebels who fight for the Impure's freedom will help her. But when Ebony uncovers a treacherous secret about the royal family, the King will want her dead. Now she must find a way to save herself and the realm before the crown breaks.
Overall Score
Style Score
Story Score
Grammar Score
Character Score
Total Views :
21
Average Views :
10
Followers :
0
Favorites :
0
Ratings :
0
Pages :
9