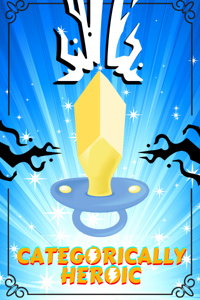 Warning
This fiction contains:
Gore
Profanity
Sexual Content
Traumatising content
After the Chosen One is put out of commission by a magic pond, Sinas, said Chosen's One childhood bully, must take over in order to fulfill a centuries-old prophecy and defeat Evil.
Shh. He's got this.
Really.
--
This is a dark dramedy featuring a male protagonist with a male love interest, a loli witch, one flying squirrel, and a baby. Read at your peril.
Overall Score
Style Score
Story Score
Grammar Score
Character Score
Total Views :
31
Average Views :
16
Followers :
0
Favorites :
0
Ratings :
0
Pages :
15