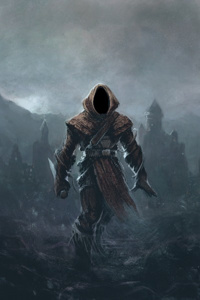 Warning
This fiction contains:
Gore
Profanity
Sexual Content
Traumatising content
Daniel Bishop is a thief, grifter, and part-time pickpocket. Or at least he was, until the apocalypse hit. Now he's fighting everyone and everything for survival, utilizing the strange new game-like tools he the rest of humanity received at the beginning of this mess. Will Daniel survive and thrive in this new world, or is he doomed to become just another nameless casualty of this new world?
Hello, I am an aspiring author and I am using this fiction as an experiment to refine my writing style. If you have any feedback, please do not hesitate to comment, it would be much appreciated. I currently do not have an exact release schedule, but will aim for one chapter a week. Content warnings are for creative freedom. Thanks for reading my story, I hope you enjoy it!
Overall Score
Style Score
Story Score
Grammar Score
Character Score
Total Views :
2,588
Average Views :
235
Followers :
34
Favorites :
3
Ratings :
7
Pages :
78