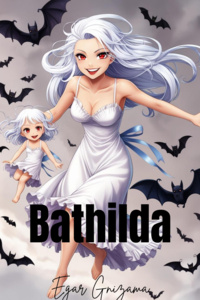 Warning
This fiction contains:
Gore
Profanity
Sexual Content
Traumatising content
Bathilda is an overworked nurse who's life ends at the non-existant hands of a tornado.
Upon meeting the creator of the universe shortly after her death, she decides to start a second life rather than joining God's harem of histories greatest women.
How will she fare in this new world when she realises that the reincarnation process didn't work as she had expected it to and that a stranger has hijacked her mind?
All she wants to do is help people, yet that seems like a long-sighted dream and is easier said than done in a world full of monsters.
---
Cover created by gej302.
There is no release schedule for this work as its mainly just a side project. Any comments or criticism will used to improve it though.
Overall Score
Style Score
Story Score
Grammar Score
Character Score
Total Views :
8,111
Average Views :
338
Followers :
68
Favorites :
12
Ratings :
11
Pages :
97