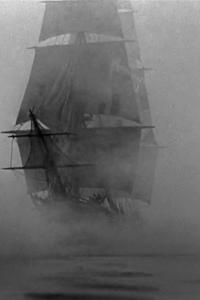 Warning
This fiction contains:
Domenic is a sailor who just wants a life at sea. A brewing war between nations turn the already dangerous seas into something perilous. Domenic is forced into an untenable position, one he escapes with his life – though there is a greater cost he'll have to pay after his deal with the devil.
Join Domenic as he explores the meaning and cost of both servitude and freedom!
New content weekly! (Sundays in the U.S.)
Jack Voraces is narrating this story - and doing a fantastic job of it! Listen in on his work and you can even pitch in on how you think things should sound. The artwork done by Clara while he narrates is awesome too! Check him out at these links:
Overall Score
Style Score
Story Score
Grammar Score
Character Score
Total Views :
1,402,837
Average Views :
21,582
Followers :
8,115
Favorites :
2,760
Ratings :
2,703
Pages :
1,071

I liked this story a lot initially, but it began to slowly lose its charm. The grammar was good. I really liked all the sailing aspects and learning about how things work, and about the MC's dreams, etc. I liked the action on his first ship, in the tavern, and even the second ship was nice, too. However, when the deal thingy happened, things started to plummet. At this point, we're just seeing Dominic awkwardly flounder around, trying and failing to do a good job at literall anything. It's painful to read. Maybe there's supposed to be some sort of trial and error thing, or maybe I'm supposed to enjoy reading about this, but whatever it is, it's not working.
3 stars and not 2 for the good start.
I mean it has been 50 chapters already, and there was not a single significant move made by MC.
Dormant MC, he got his charisma stripped, his freedom taken away. And given clear instructions on how to behave, if he doesn't want to become a mindless pupet.
And after few hours pass, he goes right back to his old ways? Is it masochism? Or pure stupidity?
I mean overall it is a fun premise, his ability is epic. World interesting.
But MC is dragging it down.
When I first read this story, over a year ago, I thought I was amazing, and had given it a 5 star. It was one of the only litRPG storys I would've recommended at the time. But then after reviewing it during the hiatus, I found that the story got stuck right around chapter 14. From ther until chapter 32, nothing really happens, no character development or story progression. Then the rush before the hiatus going to chapter 38, and finally, something happens, but this gives it a taste like a poorly executed TV series where nothing really happens until the last episode.
After the hiatus, I still had high hopes for the once great story that made it to the top 3 stories of all time on RR. From chapters 38 to 50 so far, the story is again stuck where things are happening, but a lot of it could be cut out and the story to move along.
My advice for the author would be to look back on the beginnings of his story and see how it flowed. Something meaningful happened in each of those chapters and the story progressed. I would rather see the author do revisions than new chapters at this point in time.
A fantastic start of that could have been a great story of wonders, discoveries, and exploration at sea.
Alas, it turns into a dreary descent to hell where everything goes wrong for no reason and all joy disappear. Past "the deal" there is only angst and gloom, and it does not do much to keep the story engaging.
A shame really, it started so well...

Early chapters are quite excellent, but later chapters Domenic seems to lose what made him an appealing main character. The grammer is good and the worldbuilding is great, but the side characters are lacking and can't prop up the story with the collapse of the MC.
I don't think the story jumps ship with Dom making a pact with Davy Jones, I think that could have gone really well. I think its when he starts trying to build personal relationships at shore and the characters feel... not real at all. The prodigy children definitely seemed like the beginning of the end, there is a reason people don't like Wesley Crusher from Startrek.

I was strolling for stories across the active ranking list and happened to scroll across this gem of a story. I added it to my read later to see if it was actually good or just inflated like many others with early 5star ratings. I let it stew for a couple days before giving it a crack and boy am I glad I did.
Style: Smooth read from a first person perspective, could maybe use a bit of working on visualization? That's probably being picky about it but if this story had one thing to work on that I can see it would be that. It does a good enough job painting the picture but a little bit more can really bring it to life
Story: Follow our lad Domenic across a thrilling journey on the open ocean. The author does a wonderful job juggling intrigue, action, world building and characterization so far. The system is also quite nice, its not bogged down with numbers that eventually don't mean anything or give tons of skills because of op MC reasons. Instead it's nice and thought out, and seems more in line with what an actual persons progression would be like if they were living in such a world. The handling of the ship is also done well. There's enough information for me to believe they're actually sailing on a ship but not so much information that the story gets bogged down by it.
Grammar: A couple typos here or there are the most I could find, and those are easy corrections.
Characters: Wonderful characters that feel real. The latest chapter has me feeling a bit tentative about a couple things but I'll put my trust in the author that we'll get an explanation later on.
Can't wait for this to hit trending so other people can enjoy this great read :)
Honestly it was 5 stars before he made the deal with jones.
It was 4 stars until the navy came to capture him.
Idk what has happened but the last few chapters have been 3 stars tops.
I think an author has the right to write their story how they wish, but I think they made a mistake. Before chapter 14 I would say this would be one of the best stories on the site. Now? Well... Anyway. I liked the LitRPG aspect as it gave some flavor without overpowering the story. The characters were very well done and the conflict of the main character, Domenic, tring to find his way in the world was very relatable. I didn't like chapter 14 because Domenic's choice of his path forward in life was made for him. He didn't grow as a character or discover anything. He then proceeds to bum around a pirate town for at least the next 15 chapters which seems to go agaist the spirt of the Heart at Sea perk if not the letter. This seemed like an amazing story of exploration, discovery and growth, but I guess not.

For the latest arc, the main character has had zero agency for any of his actions/decisions. It's all Jones. This isn't the story we started with, and Dom isn't the main character we first met.
Character growth in a story is a very real and very important thing, but character growth requires the character to make decisions for themselves and change organically. That is not what happened here. Dom doesn't get to make decisions. Dom's character "arc" thus far has felt like a bait and switch.
So just make Jones the main character and have it be a tragic murderhobo story, because that is what it has become.
First 14-15 chapters are some of the best writing on the site, afterwards not so much. MC has very little agency and quickly loses the things that made him interesting in the beginning. There's a very exciting promise of a fun swashbuckling tale in those first 15ish chapters but it never materialized.
Grammar is very good for RR though. Still think there is an actually good quality fantasy book here somewhere (which could be said for maybe a handful of novels total on this site)) but it needs a rewrite, and a developmental/evaluation editor.