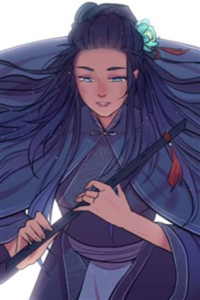 A collection of short stories set in the same world as Forge of Destiny. Some are in universe stories or fairy tales, same are more traditional short stories. All of them are topics chosen by my patrons. Stories in progress can be found on my Discord, which can be found at the end of any chapter of the main story. This anthology will contain completed stories after they have remained exclusive for one month.
Overall Score
Style Score
Story Score
Grammar Score
Character Score
Total Views :
50,760
Average Views :
1,952
Followers :
398
Favorites :
84
Ratings :
67
Pages :
180

Never having seen the story upon which those are based upon, I don't think one even needs to.
Those short stories are enjoyable, stunning, with amazing world building, and philosophical concepts, that just drag you in and makes you want to read more.
Just the right amount of fantasy, yet without ever feeling too unreal.
Each of the short stories are wonderfully thought out. The worldbuilding and writing is fabulous.

These stories contain some spoilers for Forge of Destiny