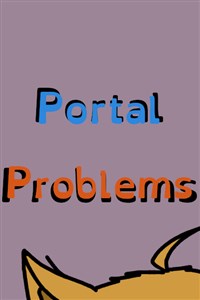 Marcus is a bored young senior stuck in a slowly emptying countryside, with parents quick to blame him for all of his life's woes, and two friends, Jules and Sam. A chance meeting with a new punk student at school, Lucie, eventually leads them four to stumble upon their science teacher's secret lab, including a portal to other universes. After an accident, him and Sam find their bodies transformed, and all four friends have to put their heads together to find the best way to accommodate for their changes while keeping the lab a secret.
NB: This story is extremely LGBTQ. We're talking lesbians, enbies, trans catgirls and non-monogamous relationships.
Overall Score
Style Score
Story Score
Grammar Score
Character Score
Total Views :
25,606
Average Views :
1,113
Followers :
115
Favorites :
34
Ratings :
32
Pages :
109

The start and the twists and turns throughout the story so far (Here again). The character development and realistic problems really help to relate to the characters. The story seems like an actual realistic way to react to what happened.
I didn't notice any grammar errors on the way through, and the overall style of your writing is fantastic.

Portal problems is one of those storys you go to for good feels and affirmation. Reading it is honestly such a balm when I'm feeling anxious or upset. Hell even the villain is cute.
The writing is great, and very occasionally you'll see a little frenchism slip in, which is absolutely adorable.
The characters act in a believable way to everything that happens and the protag is a cute lil button with social issues. I resonate pretty hard with her to be honest.
If I had to come up with a gripe, it would be a subjective one. There isn't enough of it! I mean that both in the,"Write more please" sense, and the "I wish the cure scenes lasted longer" way.
Thank you so much for writing this story. It's a treasure.

Now, Portal Problems, I simply really enjoy the story. I enjoy how cute it is, I enjoy the feelings exploration, the conversations, the idea behind it, and I simply adore hearing Feli gush about it as she writes or seeing her honest enthusiasm when she finishes a chapter. I'm excited to read more and in time see the ending.

This story is so heartwarming. I love the inclusion of some radical non-binary representation. All of the characters are this sweet queer friend group that I hope gives a young queer person hope for having that same level of support and love.
Also catgirls. Can never go wrong with catgirls.