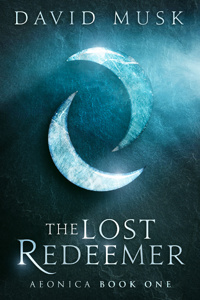 Warning
This fiction contains:
Gore
Traumatising content
Aeons once ruled the world with a power called Ethermancy. They reigned for centuries until a human faction called the Templars overthrew them. Now, their empire lays in ruin, and the survivors hide in every corner of the world.
Nahlia is a librarian's apprentice who's obsessed with Aeon lore. Until now, she had only read of their powers. But when the Templars attack her family, Nahlia is forced to infiltrate a secret academy and rise beyond everything she's ever known.
---
Book 1 (The Lost Redeemer) is complete.
Book 2 (The Justicar's Heir) is complete.
Book 2.5 (Sky Pirates) is complete.
Book 3 (The Crowned Sanctifier) is complete!
---
Overall Score
Style Score
Story Score
Grammar Score
Character Score
Total Views :
671,150
Average Views :
3,274
Followers :
816
Favorites :
228
Ratings :
204
Pages :
1,651
This was one of the best books I've read in a while. The story was a perfect high-fantasy one with no plot holes, (that I've noticed). The characters developed at the perfect pace and even had romance storylines too, (which were great, by the way.) It was perfectly described, and I could envision all the scenes and the looks of the characters.
The only downside to the book, I think, would be that there were quite a few grammatical errors and repeat words. Most books have them, but this had a couple more than any I've ever read before.
Overall, this is definitely one of my favourite books, super well written, perfect descriptions and character, and even the world itself was intriguing and unique.
If this book ever gets published, I'd for sure buy a copy.

This is definitely one of the best books I've ever read on Wattpad! The book was put together so well and the story just flowed the way through. So very well thought through! Amazing job!

Overall:
If you enjoyed Jordan's "The Wheel of Time", I have a feeling you'll enjoy this as well. There's a jaunty, adventuresome vibe from the very beginning and plenty of world to discover along with the MC as she works to evade her pursuers. I'm writing the review after 5 chapters, but the quality I've observed thus far is enough incentive to continue reading at least through the end of the first book.
Style:
The prose is well-written, cleanly edited (typos, misspellings, etc. are there, but not in great abundance). The language is evocative and cleverly descriptive at times. The feel is of a typical fantasy novel, though comfortably so. There is nothing unique about the style, thus far, nothing individual, that I can pick out. But that's not a bad thing; in fact, it provides for a rather smooth digestion of the content.

Story:
Interesting and engaging, but tropey. In essence, it's the same story humans have loved to read about since stories were invented. But, so far, it's well-presented and fast-paced. The author appears to have carefully planned out when to introduce certain characters and when to play certain scenes, and he abides by the rules of his world, making the situations logical consequences of actions characters took (e.g., Hawkwood in the chase scene, or Nahlia leaving Aeon related readings to be discovered).
Grammar:
I have issues with the title of this category--I assume it asks us to comment on whether the author has a good command of standard syntactic conventions?
Character:
No characters really stand out at this point. Though, they all seem somewhat believable (e.g., Merith choosing her husband's well-being over a random stranger they found half-dead in the river).
This fiction is in the top 1% in terms of grammatical quality and steady story progression, yet it doesn't grip me.
For one, I find Ciena's storyline utterly unrelatable. IMO, her POV was introduced too early and her unappealing qualities displayed without balance -- when her struggles and her tragedy is later developed, it's only when she's already been tainted.
On the other hand, I wonder if the story progresses too fast. I haven't made any sort of detailed study or reflection, and indeed I've probably often been tired and distracted while reading this fiction, but deaths especially have been so sudden that I'm typically still numb by the time the story has moved on. The story hasn't helped me grieve or react -- I don't cry; I don't laugh; I don't really do much of anything.
I'll hazard a rash assumption and guess that while the author spends a lot of time building his world and hashing out a logical storyline, he(?) does not spend very much time thinking about his reader or working on the reaction he wants to elicit.
All in all, an incredibly high quality work for RR, but one that I constantly find myself considering giving up.
Really well written and poetic. I really enjoyed following Nahlia throughout her journey. Aeconica is really fleshed out and its clear the author has put a lot of work into making sure the story is of the highest quality.
My one complain is about the characters other than Nahlia and her immediate family. They seem a bit bland to me despite still enjoying them.
Really looking forward to the second book!
Enjoy the worldbuilding here and a mythos that doesn't automatically assume that someone having faith is the boogieman. There is a very human story being told here about tolerance and family bonds.

Personal Enjoyment Score - 6/10
~Or in other words, my own biased opinion as a xuanhuan writer and fantasy fan~ Do take this part of my reviews with a grain of salt since it's completely subjective. If in the long run you find yourself to have a similar taste to mine, it will be a good guide for you. If not, simply omit it.~
While this novel is indeed good, it doesn't really capture the 'action' part of its genre well enough for my liking. Sure a lot is happening almost all the time, but I never truly bonded with any of MC's relationships - either by design or by MC's own choices to push those relationships away. Throughout the whole story, there were certain interactions which I enjoyed, but they were short-lived.
Also, while I realize it's fully intentional by the author, the hypocrisy on part of some characters and the annoying world-power setup which borders on the theme of ancient tragic comedy simply annoys me. Doomed if you do doomed if you don't, the 'fate' has already chosen for you.
Finally, I couldn't care less about any of the characters' lives and deaths because of two reasons.
For once, we never bonded with those characters. Had this story taken 1000 pages to describe those same events more thoroughly, it would have achieved much better effect. Alas, something written as a book - or so I assume - can't have all the advantages that online novels boast.
As for the second reason, some of the events felt forced just for the sake of following a theme which was set from the beginning. Hey look you did X which the 'fate' deems as a baddy-baddy act, so fate punishes you for it - this one would be the one which annoyed me the most. Won't go into details, but for those who had read the story it should be obvious which event I'm referring to.
Story Description
It's enough to pique my interest, so that's good. On the plus side it also gives hints as to what kind of a fantasy setting your story is using. However, it could be a little more clear about the 'hunted race'. Does both MC and the Prince-ally belong to the same race or two separate races? I'm sure it will become clear very quickly in the story itself, but I'd suggest you to tweak the description a little. Moreover, compared to the level of language the story itself displays, the description seems sad and forgotten. I would have never expected what I ended up finding in the chapters just by reading the description, be it at the overall introduction-feel or the description's language level.
Overall Impression & Story
I enjoyed the beginning of the first chapter greatly. I was also positively impressed with the variety of words used for all the descriptions. MC's first impression was very likable and interesting. However, the events MC was thrust into felt rushed. It might be because I'm used to stories spanning thousands of pages at the very least, but I would have liked to see some more long-term character interactions instead of jumping from one place to the other every dozen chapters. That being said, what casual scenes this novel/book had time for were very enjoyable to read through.
The next thing I paid attention to while reading was the appeal MC's personality had to me. I sometimes really liked her choices and was very much looking forward to seeing how she would improve in this direction, only to be disappointed when she would change her mind. I was also waiting for some plot-twist to happen, but since I spotted no hints while reading, I wasn't in high-hopes and everything ended pretty much as one can expect after reading the story description. Really, do change this story description! It takes away much from the book's enjoyment.
Now for the concept of powers and factions in the created world. The factions are plentiful and the scheming and secrets between the major players presented throughout the novel keep you invested. Yet, the 'concept of fate' present in the story makes what could have been great and surprising… well, once again predictable. Character development is my favorite thing in the world, but I'd rather it be influenced by character's own actions and those action's consequences rather than the inevitable force of biased fate under which the world seems to operate merely in order to make a point. I wouldn't have complained if the consequences were more logical and set-up in a more thorough way, but with one main glaring event I have in mind, it just feels forced.
In the same way, the main concept of Ethermancy is both interesting and infuriating at the same time. Without spoiling anything - sure, it's an easy plot-tool to use later on, but it plays into the predictability which I mentioned before. I could randomly pick up a fantast book from my local store and I'd find something at a comparable level. Is it good for a lazy afternoon read when you've got nothing better to do? Yes. Is it a story I'll remember in two weeks? Unlikely.
In other words, there are two ways to make a great story. Go with the tropes and pull them off perfectly - or innovate and self-create a main point of appeal to your story. In case of The Lost Redeemer, there was neither of those. As I said, is it an above-average fantasy book? I'd say that yes, it is. However, does it have something that pulls me straight into the story and makes me want to keep turning pages over and over just to see what happens? Not really.
Characters
The cast is well-made. The character are unique and don't play into one-dimensional plot-tools too much. Had they been less constricted by the invisible bounds put onto them by the world's setting, this cast had potential to uplift this story into greatness. Alas, good cast can only do so much if writing doesn't allow them to shine (hello GOT S8).
Grammar & Style
Very enjoyable read in terms of spacing, word usage, richness of the language and of course, grammar. There were a few mistakes here and there, but nothing noticeable.
The only issue was… this. Can you see the problem if you keep using this to empathize which word the reader should pay attention to? Let us imagine those scenes on our own, including tones of characters. Using this once per 10 chapters is fine and all, but not in the number it's present in this novel. It drove me so mad that I was about to drop reading at a few points just because of it.
This is just a very solid fantasy . Writing style is pretty simple and enjoyable not too heavy on descriptions. Dialogues are very well written. Plot is pretty good it manages to grab your attention and keeps you intrigued. It is fast paced and doesn't waste time at all . So far I haven't found any logical plot holes or things that don't make sense . No problems with grammar at all. My only complaint is that characters are a bit bland but it doesn't ruin the story at least their decisions make sense so far.
Overall this is pretty good if you like fantasy you should at least try this out.

This is a great story, with a perfect blend of prose and character. I think it's a very well-written story, good enough that you'd probably expect to see it in hardback rather than the internet, and so far - the story has been a wonderful ride. I have no hesitation in offering a five-star review for this work, though as some of the other reviewers not, there are some occasional grammatical issues. Otherwise, it's a near perfect work of fantasy fiction - and hopefully someday I'll be able to walk into a bookstore and see it on the shelves where it belongs.
I read this book when it had first been released to the public, I immediately fell in love and have followed it ever since. It's a thrilling story, with a very imaginative world and plot line. When you read the book it's as if you're being pulled into Aeonica itself and that is hard to pull off.