CORE: The Volcanic Dungeon
Warning
This fiction contains:
Gore
Profanity
Sexual Content
Other Tags: Evolution | Kingdom Building
A dragon, severely injured from the wounds she suffered after being ambushed, returned home to the center of a volcano. Her injuries exposed the vast amount of aether within her which flowed out like blood from an open wound. All of this energy found its way into an ordinary rock – into me. Her aether turned me into a dungeon core that would convert the entire volcano and beyond into my territory, and that is only the beginning of my many legends.
This is a story about how I turned from a rock into a dungeon core and, eventually, into the most powerful being alive. Well, some might debate that last part, but they would be wrong. Probably. Yeah, definitely. Of course I'm the best!
--
Cover art done by ErosPanda! You can find the full-sized version here.
Overall Score
Style Score
Story Score
Grammar Score
Character Score
Total Views :
526,793
Average Views :
9,939
Followers :
3,310
Favorites :
1,023
Ratings :
972
Pages :
288
Overall Score
Style Score
Story Score
Grammar Score
Character Score
Current Chapter: A Dragon's Torture
4 .5 / 5 Stars - Great start! I like the way it's built up, especially the style and how everything is slowly being fleshed out. I love how while our rock learns about this world, we aren't being left behind especially with those reminders every now and then. If you're looking for a dungeon story, this one would most likely tick all your requirements. (Although being a dungeon story that focuses on structural beauty and having a defined dungeon structure forced by the system aren't one of them.)
If your looking for something somewhat lighthearted, comedic, has some pretty cool dungeon building (Not the artistic kind) with maps!, and has a pretty funny MC and unique style, then this might be for you. (I'm watching that sexual tag closely. Don't dissapoint.)
I forgot how to write reviews after not making any in a long time, so I'm going to try to keep it short and concise. Please bare with me and my really badly structured review, need to get back into this.
The Good
-The way the 'system' works is pretty cool and kinda unique, 'Traits', 'Research Tree', and especially the way to build and expand the dungeon. There are so many dungeon stories with the same, "I imagine it and it just happens" kind of building. With this, it's basically a game with a ghost building showing up in your vision too preview what it would look like if you actually built it.
-I really like the first-person to third-person writing style, with some quick snippets of the present day life 'accidentally' get leaked. The trolling is fun too, but then...
-Red coloured menus! With underlined titles!
-Probably the most important point, this book SHOWS and doesn't TELL... most of the time. What do I mean by that? So many stories are ruined by the author having to describe every god damn reason for why a character feels some way.
Heres an example from the abslute atrocious novel 'Shovels in Spades' that fails doing this by telling me EVERYTHING and never showing!
Thankfully, the only type of tell in this story is basically the tiny world building snippets that the MC lets out (which is completely fine and is actually a pretty good way to do so) and when a new creature or skill appears and a detailed description of them is given to us. (This is fine too, especially since the MC usually adds his own opinions and extra info midway through these sorts of info dumps, keeping us readers interested.)
-The map! Not many dungeon stories feature the essential map for us readers to look at and compare our imaginations to! Especially one with good quality for being made somewhat on the fly, while also suiting the theme!
I remember you asking for opinions on how to expand the map but not show details on things we shouldn't know yet. Like when you want to expand a hallway 50km's north but not show what's next to it since we shouldn't know about it yet, add a 'fog of war' around it and all other sections we don't know about. Just make it simple, either just black or a grey wispy smoke surrounding all known areas.
The Bad
-The chapters man. I can never understand why someone releases parts of an entire chapter, besides wanting to have more 'chapters' in the statistics, to get more time to edit or create chapters, and farming read count. I really hate it especially since the parts come out at different times, so I'm there reading Part 2 and I have to wait another hour or so for the next 3 minutes worth of reading. Although the reason I dislike this is mainly because I'm usually out on my phone, so I have to repeatedly turn on my Wifi then go to the next part every 2-3 minutes.
(Apparently they are soon going to change to weekly chapters, as the part system was only temporary)
-There are few grammar errors every now and then, but everything is perfectly readable and if you do ever come across an error, it's very minor and you might just read past it without realising it. (Like I do all the time...)
Well, I would like to say more somewhat constructive criticism, but I'm running out of time and memory of what I dislike about the story, which is a good thing! Anyways, I hope this helps to all new readers and our author.
Quick summary, read it if you like dungeon stories. It's got maps man!
Really good so far an entertaining dungeon core story loving the monster's personality (especially the construct a happy fun murderous golem is hilarious) keep up the good work
A very promissing start, I will be looking forward to seeing where this goes in the future.
Overall Score
Style Score
Story Score
Grammar Score
Character Score
Not so much right now, but its by ace so its gonna keep getting better (and probably sexier hehe) from a really good and interesting start. Nothing much more to say, just read the first chapter and the tags and you will know if you like the story.
Overall Score
Style Score
Story Score
Grammar Score
Character Score
Thought I'd give this one a try as I enjoy your other stories. Only now do I realize it was a trap. As I'm stuck reading this one as well as the others and hoping you decide to hole yourself up in your room and write non-stop for a while. Also 5 stories at a time must take a enormous amount of juggling your time around. So yeah, for what it's worth you have my readership and my respect. This story has a great start to it, so thanks for the work you put into it.
Overall Score
Style Score
Story Score
Grammar Score
Character Score
Style: Aaaaaaaaaaaaaaaaaaaaaaaaaaaaah I love that arrogant fuck stick and I could read him rambling all day long.

Grammar: Never had to think about grammar while reading it so 5/5
Story: It's almost just a boring dungeon story but then the dragon is still there and the people are showing up and I wanna know what happens and those freaging gosh darned turd walnuts hurt my golem and I need to see them pay.

Character: Jesus fuck there needs to be a way to give more points the main character is like a bollywood star that just does anything with pinache and style and the golem is so friggen cute I want to give her a hug.


And don't even get me on the kobold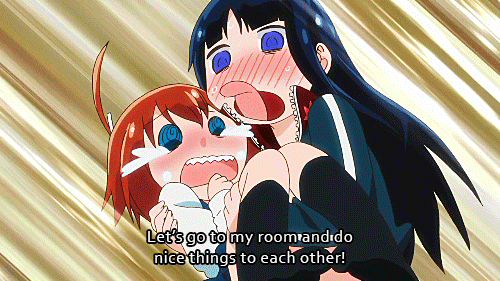 Edit: revenge was had - -.5
Overall Score
Style Score
Story Score
Grammar Score
Character Score
I really don't like the story, and I like most dungeon-core style works. I don't like the writing style, I don't like the stone-is-obviously-into-tits-and-thighs meme, I don't like the game-style mechanics and the windows, I don't like the repetitiveness of the chapters, I don't like the way the story is told, I don't like the character of the dungeon.
However, the story does have a harem tag, the grammar is without issue as the author is clearly an experienced writer, and the story's writing style is unique & original. I don't like anything about it, but the author is very open about it, and I can imagine someone liking it. So, I'm giving an overall score of 2 because I really have not enjoyed it, but I'll give full ratings on the rest. Not sure if this is the correct way to do reviews, I'm really conflicted.
As fo chapter 12, this is a great story. The worldbuilding seems realistic, the dungeon isn't instantly OP, and plot armor doesn't let it encounter humans so fast. Keep it up!
The story is good so far, I have a very strong feeling that it will end up being what I despise, a novel where the MC turns completely human, all of the non-human protaganists become practically 80% human.Then the story, which was interesting, ends up becoming nothing but a hot pile of decomposing garbage, with the only plot development being sex, and the fact that the main character is having such sex with a 90% human body.
This hasn't occured yet, but the fear remains.Otherwise, the story is interesting so far, the cutebold seems nice, and the setting seems well-thought-out.Also gives me a nice dwarf-fortress feel, a modded one, but still dwarfish.I do not mind if the story is erotic, I clearly saw that from the tags, I just hope it isn't overdone.
The formative years of an infant consciousness is always an interesting read but this fic botches that premise by being a narration of said years by the future consciousness of the sentient rock in question. Now, this wouldn't be such a bad thing if the narrator wasn't such a long-winded rambler. It held some promise in the fact that hints are dropped regularly about how awesome the dungeon is in the future and why we should read on to find out. But sadly, even that lost its charm when it was overdone. Almost every alternate sentence was a 'hint' and then stuff like ending a sentence with "- spoiler." began to pop up.
I am sorry. Your fic is well written but due to the above reasons, I could not enjoy it.