Warning
This fiction contains:
Gore
Traumatising content
Everything in life can be measured, and everything in life is measured. Each person who has ever lived has five Numbers on their arm, defining the five primary attributes of that person. Throughout someone's life, these will increase with time and effort, and all of society revolves around these Numbers.
What happens when this natural system of Numbers, the basis of all of society for all of history...changes?
My first fiction, so I appreciate all reviews and feedback!
Overall Score
Style Score
Story Score
Character Score
Grammar Score
Total Views :
178,931
Average Views :
8,133
Followers :
2,540
Favorites :
530
Ratings :
506
Pages :
176
How have I not seen this story until now?
Well written, interesting world, relatable and reasonable MC, excellent grammar and spelling.
Spoilery plot summary:
Seems promising. Would recommend 100%. Read this. Just don't expect any form of crafting. If given an axe head and an axe handle, the author's characters would be grateful for their new wacking stick and shiny-sharp rock with a hole in it. Never shal 1 + 1 = anything. It's hauntingly bizarre, and must be some form of restriction due to the character's intelligence/wisdom scores. "No one's that stupid" might not be true here, they might actually just be that stupid.
I love it. It could be a round of the hill MC looses power in apocalypse story but it is not. It is extremely localised and we don't get any exposition. We know only what the MC knows. That is what makes the story unique and enjoyable
Overall Score
Style Score
Story Score
Grammar Score
Character Score
As of ch18
Most of the characters make sense to me. The situation they have presented to themselves does seem somewhat realistic.
Even after my rant, I have to say that I am still enjoying the novel so far as a litrpg story. Wish you would delve further into the stats (maybe something to look out for in the future.). If you are on the fence I would say to at least give it a try.
(CAO Ch. 18)
A nice minimalist litRPG system, which itself suffers a kind of rebalancing/litRPG apocalypse. Its use of the opening-chapter worldbuilding tidbits is excellent; they're as good as those used in Luck Lockyer or a step below Practical Guide to Evil. Doing the little details well speaks greatly of the author.
I have some quibbles with some things that have/are going on in the more recent few chapters but I'm willing to trust the Author is building to a point or there's a plot thread being woven.
Overall Score
Style Score
Story Score
Grammar Score
Character Score
(as of chapter 19)

Suddenly having his (and probably every other human's) all-defining stat numbers reset to zero, the protagonist has to survive abandoned in the wilderness where now many dangers loom. His escape from death is helped by a change of how the stat system that governed all civilization works.

Style: The story is told in first-person internal style so the reader only knows what the protagonist knows about the world-changing events. Exposition to the Numbers system is done via quotes from in-universe books, making the lore dump the readers need to understand the system very smooth without interrupting the flow of the story.

Story: Even though this story like many many others on RRL has a LitRPG system, it's different from most in that these elements have been a part of the world forever but now have changed. The adaptation is quite refreshing.

Grammar: Some small spelling errors here or there, but so few that I couldn't be bothered to correct them while reading on my phone.

Characters: So far we have only seen the protagonist and then some survivors he finds later as he fights against and flees from the dangers the wilderness has to a very weak person. He's a bit of a loner but quite smart. His decisions are mostly sensible, bar some that are clearly driven by the traumatic events. So far his character makes sense.
Spoiler: Spoiler
In total, an enjoyable story so far.
Overall Score
Style Score
Story Score
Grammar Score
Character Score
Taking the usual LitRPG stats and making them an integral part of society was a really amazing premise that led to an even more amazing plot where nothing feels forced or rushed.
The pacing of the plot, character interactions in context, and blurbs are great as well.
Definitely read this story if you want to go on an epic adventure.
I won't go too in depth as this is a fairly new story and I have not even finished all its chapters but so far it has been a good read. The protagonist isn't over the top, he feels real but interesting enough to follow. The world is both similar to ours but has the nice twist of the Numbers, which I think will be hard to pull for the author realistically, but this is a litRPG story so it doesn't matter all that much. I haven't noticed any grammar errors apart from a few unnecessary commas, but not a big deal. The writing is simple but good, just enough emotions to make reading fun but not overwheliming. The author's style is still changing a bit but not to a degree that it would impact the story. Overall a good read, would recommend waiting a bit until more chapters are out, as it is what I will be doing.

PS author, I think having the cover being a more interesting depiction of numbers would be more eye catching, something like Nixie lights or something of the sort, though this is, of course, your own choice.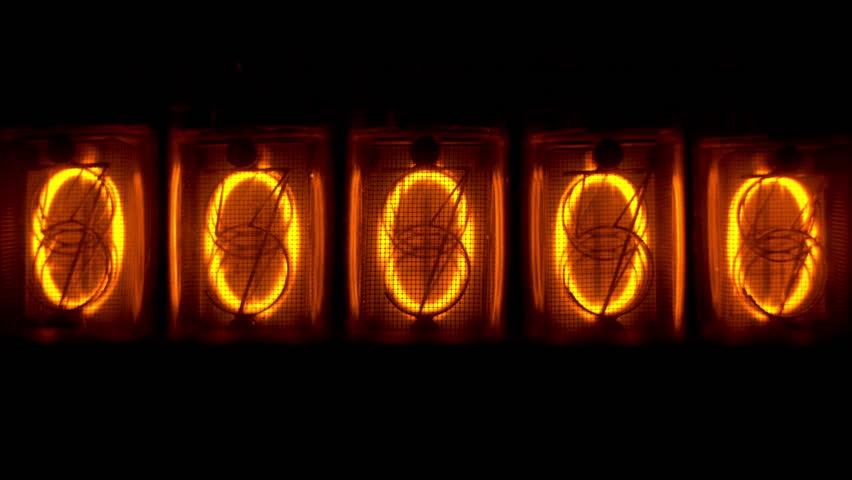 The MC makes stupid mistakes and does irrational things. Author uses the plot device of a dumb MC to cover it up. Slogged through to ch 6, hoping MC will get smarter.
Very interesting story, I can't wait for more.
Thank god I found this on trending.