Slipping into another world, a normal hospital lab worker is reborn into a fantasy world; monsters, magic, and loot are in ample supply. However, the reincarnation has stripped the hero of his memories, leaving only a degree of comprehension about his past knowledge and interests. Soon, into his new life he begins experimenting with magic and training his skills. Will he be able to revolutionize this new world with his creativity?
Overall Score
Style Score
Story Score
Grammar Score
Character Score
Total Views :
209,822
Average Views :
11,657
Followers :
771
Favorites :
234
Ratings :
130
Pages :
835
Truly an original reincarnation story and not another regurgitation.
This story is worth the time spent reading and it's captivating. I thoroughly enjoyed reading along with the convenient imagery. I mostly like that there's as touch of social realism; by that i mean that the MC is in the world and the world does not revolve around the MC. The other characters are not standing still but moving down their own paths.
Good Work
Thanks

Have you ever found one of those stories that once you start reading it you have to binge it from start to finish? Well this is one of those stories and in fact it is the story that got me started on RR 2 years ago. Sadly the author stopped uploading it more than 2 years ago. Then on one fateful day he returned and he returned true to form with a fleshed out story, charictars that seem realistic and an imersive world. I am happy to say that this story is not dead and while it has been on an extended break it was something that I am more than happy to say it was worth the wait.
PS. Dont make me wait another 2 years for a chapter I can only suffer for so long!
The style of this story is slightly slow but OH so immersive. Which author on RRL has actual descriptions of land his characters travel through?
Story is a bit slow very gradual build up, which is good becuase you actual end up identifying with the mc. Instead of yet another uber OP wishfulliment one dimensional MC.
What the side characters have personality? Not every girl is drooling over the pre-pubescent mc, gasp the horror!
Grammer is mostly good a few spelling mistakes, but compared to some of the horrors inflicted on unsuspecting readers here on RRL. You barely notice them.
As of Kordic Arc: Chapter 13
This is not a fan fiction; this is, without a shadow of a doubt, the promising start of a web novel.
If we're just talking story, I find very little the author could do to bolster his already amazing developing plot line.  Some of the few things that take away from this are spelling and minor grammar errors found throughout. Although I honestly think this is an awesome story regardless of its defects.
I await more.
There are no consequences whatsoever. No matter what happens you know Kordi will heal it so there's no tension.
So so far not a single named character has died and *spoiler* Kordi healed some one who had lost half his heart. Every chapter, I know that if someone is hurt, they'll be fine and it bores me, another example is Pakt: he is the third or fourth son of a lord, who is not important enough to receive a proper set of armour and yet he can fight and kill several elite goblin bodyguards.
Then I have the MC being 10 and being "the best healer anyone's ever seen" and forging amazing weapons. I mean what the hell, it's yet another Gary Stu. It's not even a interesting one; he just gives away these amazing weapons, secrets for nothing answers doesn't care.
The grammar is pretty much perfect.
It is a good story, i recomend to read it. The world is interesting, the characters are well written, the writing is good and full of details and work well with the plot.
But it has its problem , at least for me. There are 2 mostly:
First the story is too slow paced, too much details and too much draging on every scene. This combined with a slow realease makes it very hard to follow and enjoy.
Second i fond the adults side characters to be for the most part insensitive jerks, and the MC (main character) rather weak and pathetic.(it might be more "realistic" that way, but for me i want my Mc to be "better" than the normal characters)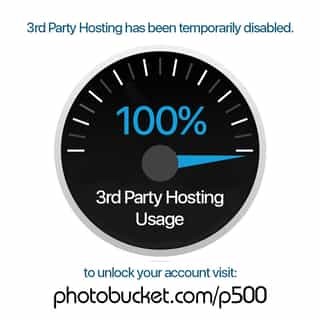 I can safely said that i enjoyed this FF more than translated reincarnation story. The plot develop so slow yet exciting. A must read FF.
Apart from some ignorable grammatical errors, and some (slight) over detailing, its an enjoyable and immersive story
The problem with many reinc in rr is they usually dont do much innovation ,they just are smart from birth which is good and all but they could have reinc him from fantasy wotld itself like that in age of hero than going to the trouble of picking him from our world, becouse they dont bring that many things from our world and only improve the things in fantasy world like magic and stuff  which is good and all but that aint enough,what i like about the mc is he is smart and he knows actually what he is talking about .i prefer if you dont make him too op or a battle manic and let him be him  and i hope you would bring more innovations to the fantasy world .If you want to make this battle ln then its okey too but always try to make the mc feel real and sry about the writing i am using my mob to type and its quite hard .anyway hoping for more your fan ganesh

I liked it but in retrospect the main character could face a few more obstacles in his path. Overall a good read. I wish he would publish more frequently but considering the fact that he puts out thirty page chapters and he's not trying to get paid for it, I'm not going to complain.